If you're a business owner, you CAN take time off for yourself when you need to – and I'm not talking about a day here and there. Here's how I recently took 3 full weeks off and came back in full swing.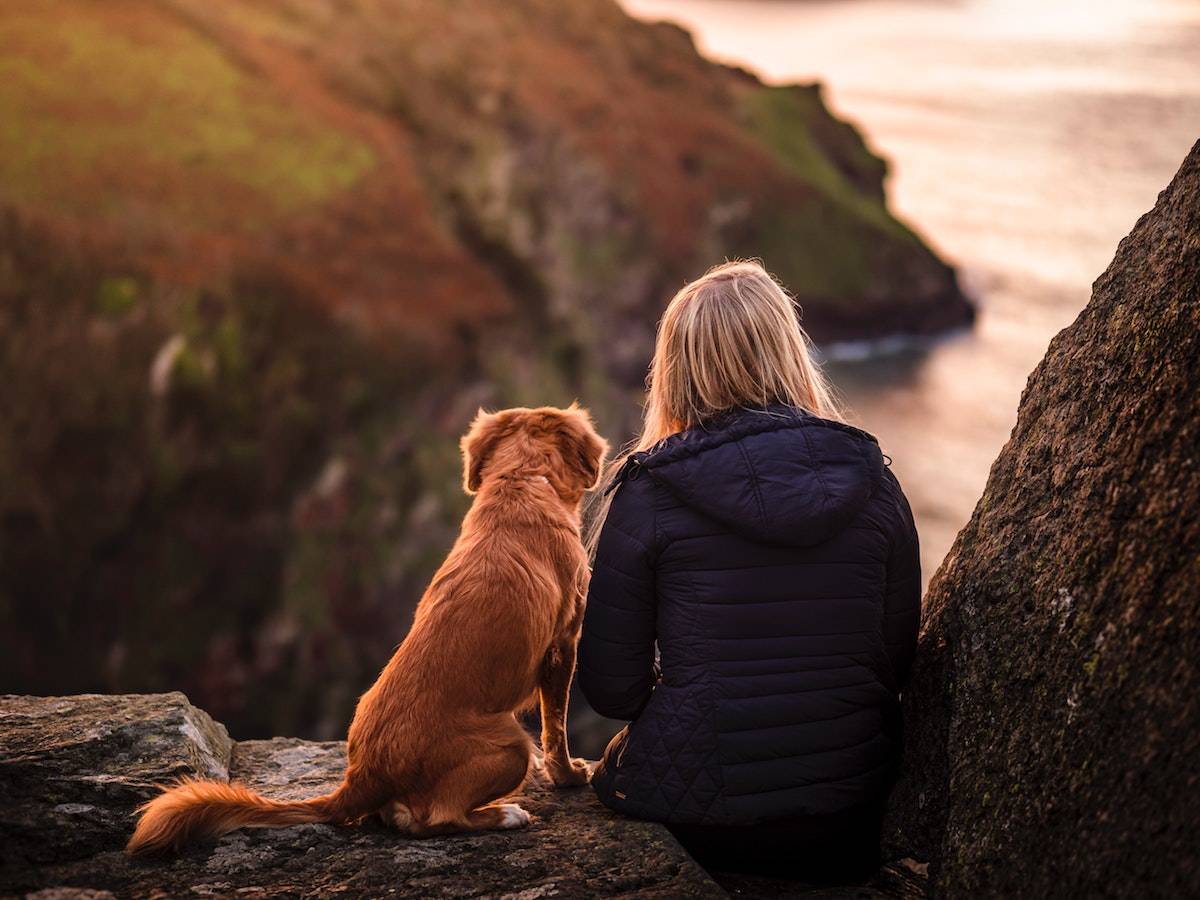 Earlier this year as I dutifully prepared for my puppy's impending arrival, I noticed that every single book I browsed included one identical piece of advice: WHEN GETTING A PUPPY, TAKE TIME OFF (AT LEAST TWO WEEKS – HOPEFULLY THREE).
Being a first-time dog owner, not to mention someone who finds great comfort in feeling "on top of things," I decided I'd better heed this advice and heed it well.
So, for the VERY first time in my 12 years of running a web design business, I took three weeks off.
As in, DID NOT WORK for three entire weeks 🙂
Contrary to the fears I had about how it would go or what might happen subsequently, believe it or not it actually went splendidly.
(And the puppy raising went pretty well too).
The moral of this story, of course, is that if you're a business owner you absolutely CAN take time off – and as much as you need. It's all about preparation and communication. So whether you need time to welcome home a puppy, finish your book's first draft, fulfill that yearning for Wanderlust, or something else – this one's for you.
Below are the Dos and Don'ts I learned while approaching, navigating, and completing my three weeks off from my business. Enjoy.
DO plan your time off as far in advance as possible.
The more lead time you have before your time off, the better. This will allow you to plan all client project timelines around your time away from the office.
DO communicate your time off to clients in terms of how it will allow you to serve them BETTER.
Don't forget (and this isn't simply a load of fluff – it's true!) that giving yourself that much-needed R&R allows you to be as awesome as you can be for your clients when you return. When I informed clients about my taking time off to raise a puppy, I told them I knew I was going to be wildly distracted during this time and wanted to be able to give them my FULL attention upon my return to work.
DO have a list of affiliates you can refer people to who need help immediately.
It's always our hope that individuals inquiring about our services will be willing to wait to work with us until we return. But that won't always be the case. For those who might need help immediately, have an "affiliate list" on hand – a collection of professionals you can recommend and who you know will do a great job in your absence. Never forget that recommending competent, smart service providers makes YOU look good too.
DO continue to book calls with clients and prospects at future dates after your return to work.
Whether it's you or a virtual assistant, make sure someone is continuing to check the business email account and plan calls and Zoom meetings with prospective and current clients upon your return. This will ensure that when you get back to work, you'll have a full pipeline waiting for you.
DON'T apologize (ever).
It's tempting, I know. Particularly when that "one client" gives you a hard time about your decision to take time off. But stand your ground. You are doing what's best for YOU. Plus, they're most likely jealous because they wish they could do the same.
DON'T wait until the last minute to inform clients about your departure.
How does it feel when someone cancels on you last minute? Not great. On the other hand, when my therapist sent out an email in May informing everyone about all the weeks she'd be away this summer, my first thoughts were "Wow, she's organized," and "I really appreciate her telling me." Tell your clients early, and tell them often – they will appreciate it!
DON'T disappear completely (or else hire someone to temporarily take your place).
Only you know what will work for your business. During my time off, I continued to check my email once per day to make sure emergencies, prospective clients, and everything in between were handled with care. However, if your vacation entails you heading to Timbuktu (where I'm pretty sure there's no cell service), you'll most likely want to hire someone to answer questions and take memos while you're gone.
In Closing
Taking three weeks off to welcome my puppy, Hudson, into my home, was one of the best things I ever did. Not only did it gives us the time we needed to get to know one another – there were also some unexpected benefits within my web design business!
It motivated many of my clients to make our project a top priority and wrap things up before my departure.
It inspired some of my clients to take time off for themselves as well. One client kindly said to me, "I'm so glad you are doing this for yourself."
I felt genuinely eager and excited to return to work at the end of my break!
Looking for more?
If you enjoyed this post, here are some other quick reads from Janelle (that's me!) at Ellanyze on self-care:
6 Ways to Create Boundaries in Your Business
Self Care for Entrepreneurs: Build a Business That Takes Care of YOU
Personal Inventory: Find Out What Is and Isn't Serving You