If you're feeling disconnected from people or a little lonely since the onset of the pandemic, you are not alone – and these 5 remedies just might help.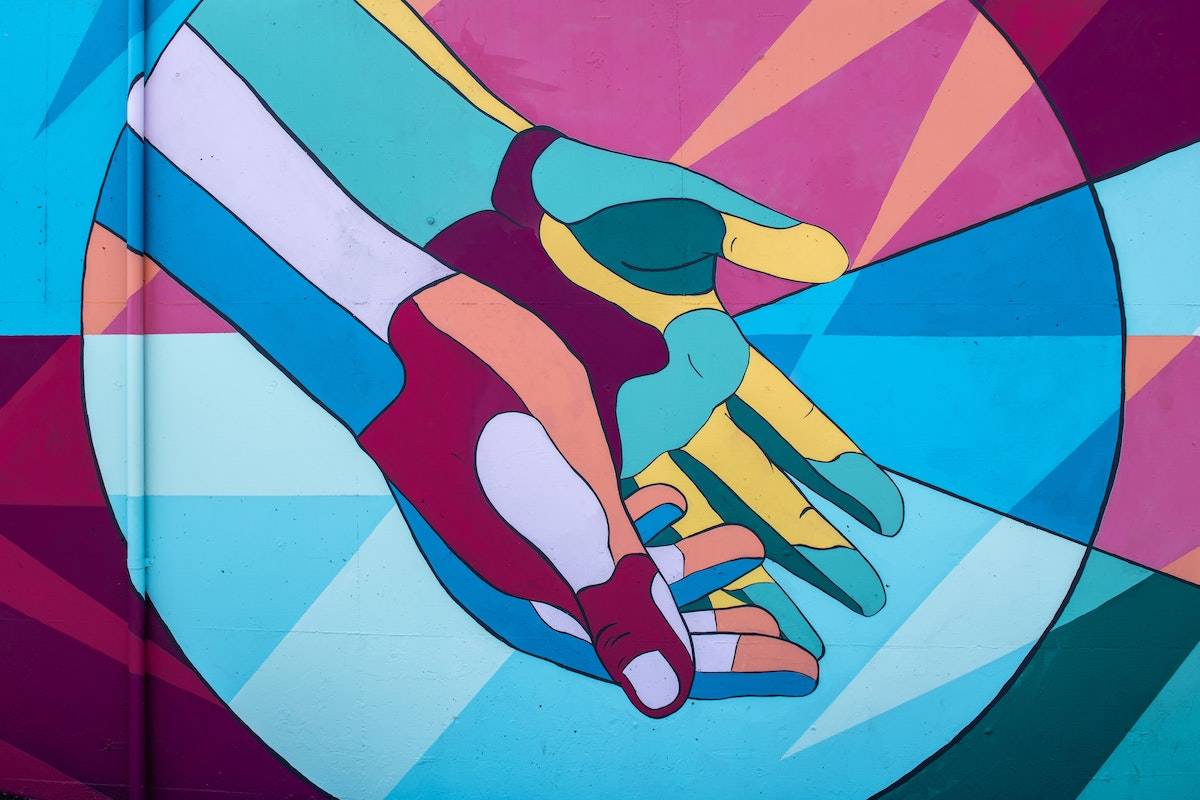 A lot of us are feeling "off" right now: a little sad, a little lost, or more than a little out of sorts. And as the days continue on in this strange no longer new reality, I become more and more convinced that a lot of it originates from a basic lack of human connection that I like to call an un-connected feeling.
So this week, here are five remedies for that "un-connected feeling" that we're all beginning to face in one capacity or another. I hope you'll find solace in at least one of these, and if you have any others to add, please don't hesitate to let us know in the comments below 🙂
1) Surround yourself with photos.
As cheesy as it may sound, placing photos of family, friends, and loved ones all around my desk has made a world of difference for my overall mood these days. I'm no neuroscientist, but surely when we look at the faces of people we love smiling at us, something lights up in our brains that makes us feel better. And it turns out that smiling in itself has tremendous psychological benefits as well.
2) Say hello to strangers whenever possible.
Have you noticed that so many fewer people are acknowledging one another when out and about nowadays? While it's natural to do this when we're all in masks, it's only adding to our feelings of isolation. Whenever you're out – whether walking around your neighborhood, picking up groceries, or something else – try to go out of your way to acknowledge others, even if that means a simple wave and nod of the head, or smiling with your eyes. It will make you feel better, and it will make them feel better too (even if they don't respond).
3) Make virtual introductions.
The other day I received an email from someone to myself and another saying "Hey, I thought you two would have a lot of talk about." So we set up a short Zoom and get connected. I realized afterward that it was my first time forming a truly new connection in weeks! Never has there been a better time to be intentional about introducing the people in your network to one another. Pay it forward, and it will come right back to you.
4) Don't be afraid to reach out.
In pre-Covid days, most likely you wouldn't ask someone to get together until you had a chance to talk to them for some length of time at an event, party, etc. But I think amidst this pandemic it's time we change the rules. If you now "see" someone at a virtual event or even on social media who you think might have some overlap with you in some arena, professionally or otherwise, don't be afraid to reach out and see if they'd like to connect via phone or Zoom for a 20-minute chat. Make it low pressure, and just see what happens. Most likely even if nothing else comes out of it, you'll both get a nice human connection boost.
5) Be kind to yourself.
Having periods of loneliness right now is completely normal. If you're having that un-connected feeling, the best thing you can do is simply ask yourself: "What do I need right now, and what is one kind thing I can do for myself today?" If you find you're beating yourself up for how you're feeling, check out my extremely popular post about giving yourself permission to feel however you are feeling on a given day, Permission to Feel _________.
The next you're feeling disconnected from people (which we ALL feel sometimes), try one of the above.
I hope it will help you to feel better. For more from Janelle (that's me!) at Ellanyze on taking care of you, check out these other quick reads:
Back to (Your) Basics or How to Feel Happy Again
Fun Ways to Cure the Winter Blues