My dog and I are starting off 2023 spending a month in sunny Phoenix! Here are five things I've learned about running a business while traveling away from home.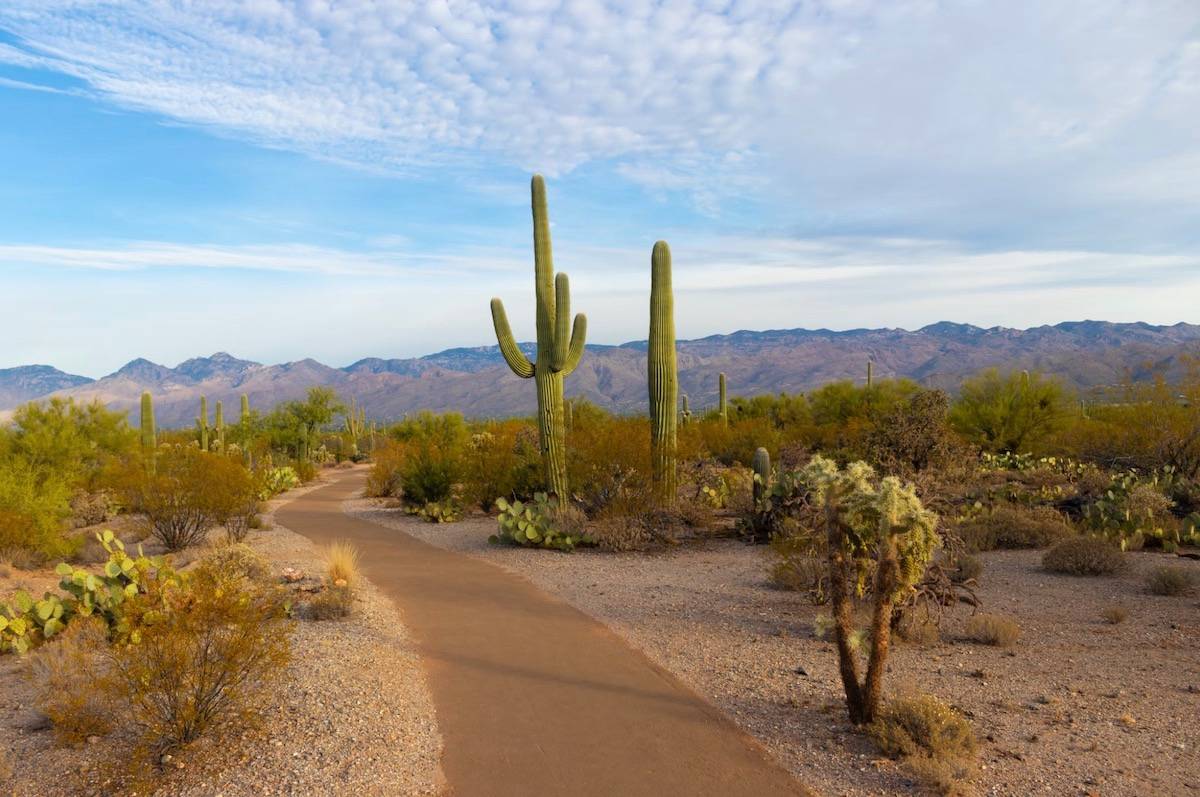 digital nomad
noun
A person who earns a living working online in various locations of their choosing.
Have you ever fantasized about being a digital nomad? I certainly have, although I'm sure I could never be one full-time. I love being at home too much!
However, to kick off 2023, my pup Hudson and I headed to Phoenix, AZ to try on the "digital nomad" life for one month. I thought it would be a great way to escape the Michigan winter for a bit ... and boy was I right
Plus, hey, what's the point in being a full-time web designer if you can't travel while doing it once in a while?
As we've been settling into our new digs, I thought it appropriate for this week's blog to cover some tips for running a business right while traveling away from home. I've certainly learned a thing or two already!
So the next time you decide to take a trip to Phoenix - or Olympia or Nashville or Honolulu for that matter - keep the following five tips in mind, and it'll be smooth sailing in your business the whole way (and you'll make sure to have some fun too).
Digital Nomad Tip #1: Always leave 2-3 days to settle in.
Have you ever scheduled a meeting the day after you got back from vacation, only to realize it was a really bad idea? The same notion applies when traveling for a "work-cation." Before departing for Phoenix, I purposely did not schedule any client Zoom meetings on the two days after our arrival - and it's a good thing! As it turned out I needed quite a bit of time to figure out where to buy Hudson's brand of dog food, pick up all the groceries we needed, and get a few other things for the guest house. Remember that when you're in a place that's new to you, everything takes longer than usual 🙂
Digital Nomad Tip #2: Figure out your Zoom background.
There's nothing like logging into Zoom one minute before a client meeting only to realize you're a faceless silhouette or your background makes you look like you're in a prison cell. Don't let this happen to you! Soon after your arrival, take a look around your dwellings and decide what will work best for your Zoom background. Of course, it's always an option to "blur" your background in the Zoom settings or choose your own background setting such as a board room or even outer space - but I tend to keep things real for authenticity if I can.
Digital Nomad Tip #3: Update your time zone ... on ALL devices.
Boy did I have a scare when the day after our arrival, I realized that my laptop (including Google Calendar) had not automatically updated to my new time zone! Now, this is just about the first thing I do upon arriving in a new place. If you're anything like me, then you pride yourself on always being right on time for client meetings. Don't let a time zone mishap tarnish your pristinely punctual reputation 😉
Digital Nomad Tip #4: Create a routine.
It's funny how just being in a new place can completely knock you off your normal routine, isn't it? Back in my Michigan condo, I have a home office which makes work/rest balance a cinch: when it's time to stop working I simply leave my office and close the door on the way out! Now that we're in a one-bedroom guest house for the month, I realized I was going to have to set some parameters or I might end up working all the time (it's so easy to do, isn't it?). Rather than "go with the flow" which doesn't always work, I created a daily routine with intention, and it has worked wonders.
Digital Nomad Tip #5: Don't forget to explore.
How easy it can be to forget that the reason we wanted to be digital nomads in the first place was to explore new places! So while the homebody in me is content to spend our days hanging out in our guest house or relaxing out in the courtyard, I vowed to myself that I wouldn't do only that. By the time we return to Michigan, I want to have seen some really cool stuff and done a fair amount of exploring as well. And that's exactly what I intend to do.
Your Turn
Have you ever spent some time - a month or a year - in a new place while continuing to run your digital business? How did it go and what did you learn about the digital nomad life? Feel free to share anything about your experiences in the comments below
Looking for more?
If you enjoyed this blog post from Janelle at Ellanyze (that's me!) you might also enjoy my previous post, How I Took 3 Weeks Off: Dos & Don'ts for Entrepreneurs Taking Vacation Time.