Are you ready for one of my most popular blog posts every year? Great, me too. Get ready for what's coming to websites in 2023.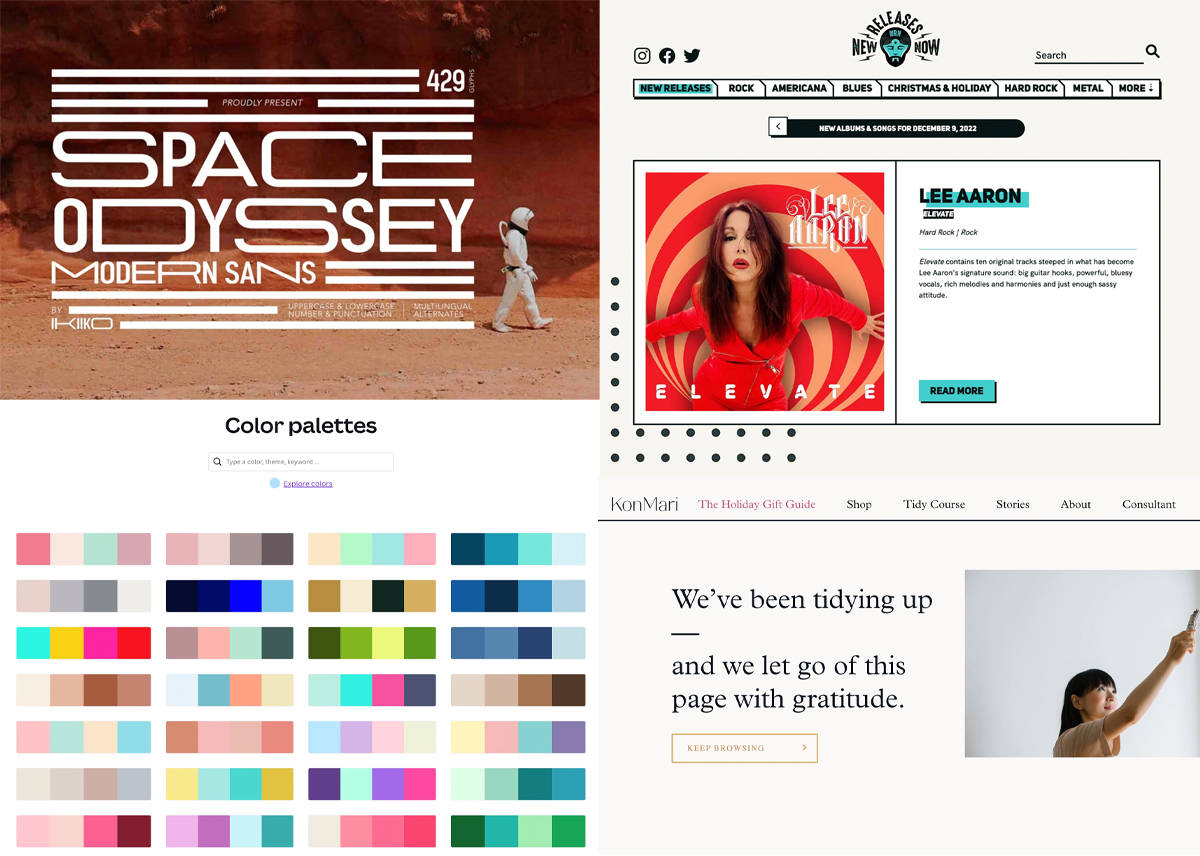 We made it. 2023 is upon us and along with all our renewed goals, hopes, and dreams for the year ahead will come – you guessed it – fantastically fun web design trends! Check out what's coming to a computer screen near you in this brand new year.
Flexible Fonts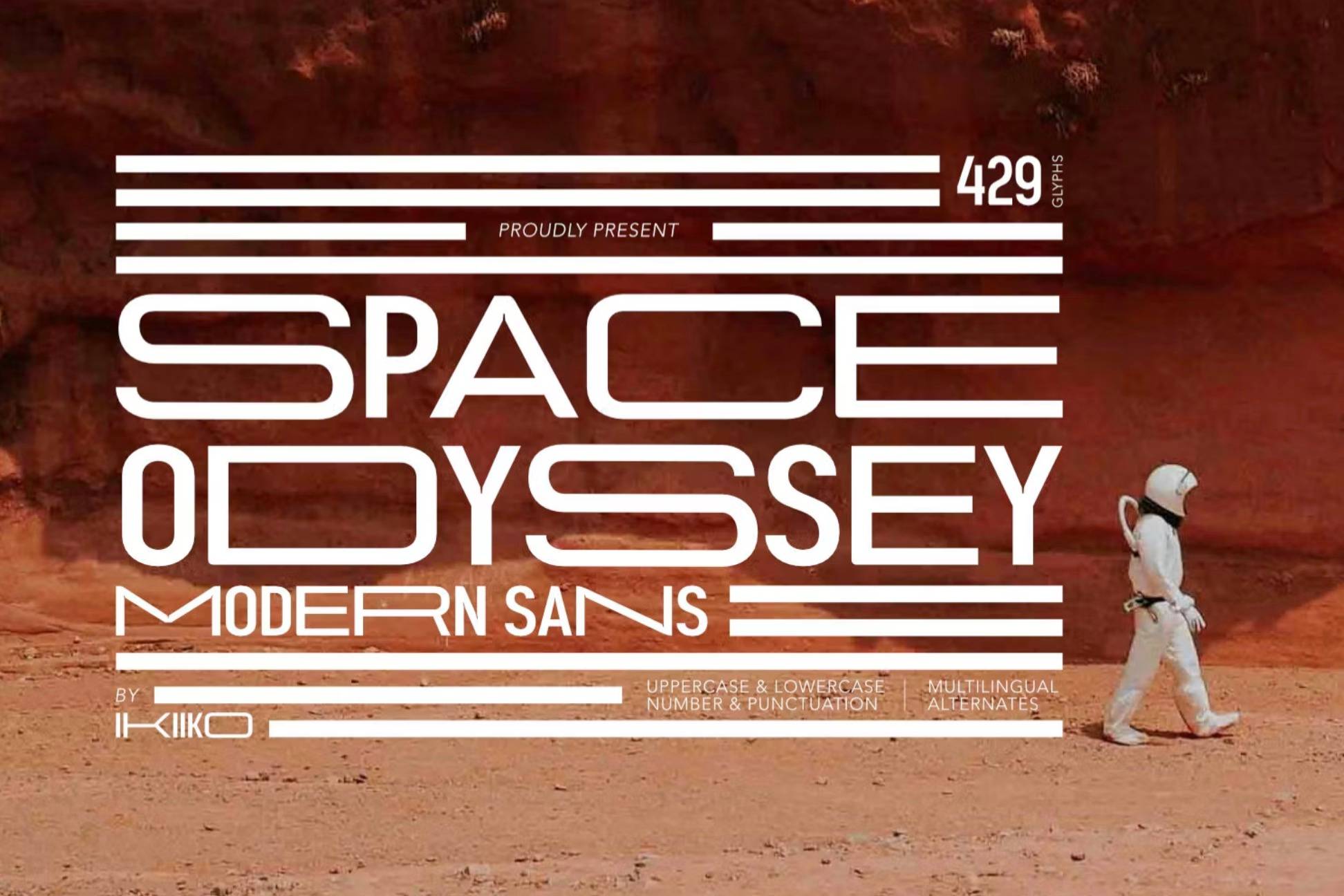 What does it mean for a font to be flexible? No, it doesn't need to practice morning yoga. It's all about having options for each letter. For example, check out the above font called Space Odyssey, designed by Andhika Pradana and Wahyu Eka Prasetya with IKIIKOWRK. The letters themselves in regular width aren't all that out of the ordinary, but stretch them into some of their more flexible positions, and – BAM – you've got a downright statement on your hands!
90s Throwback Website Designs
I'm sure I'm not the only one who's noticed the young kids wearing mom jeans and crop tops from the 90s. Well, I hate to break it to you, but those 90s styles are creeping into the digital world as well. Check out the above 90s retro website for New Releases Now, designed by PTLab. Nothing says Y2K like a good old fashioned block style navigation bar, am I right?
Check out the 90s-Inspired New Releases Now Website
Unique and On-Brand 404 Error Pages
If you have a website, then you also have a 404 Error page – whether you intentionally designed one or not. A 404 error page is the page that automatically comes up when a user enters a URL at your website that doesn't exist. It might be ho-hum, or it might be awesome, a bit humorous, and totally on-brand. For example, we all know the KonMari method, famous for her book "The Life-Changing Magic of Tidying Up." What could be more on-brand for KonMari than a 404 error page that says We've been tidying up and we let go of this page with gratitude? I certainly can't think of anything, can you?
Check Out KonMari's On-Brand 404 Error Page
AI-Generated Color Palettes
Sure, a color palette hand-picked by a real human being is a wonderful thing. But why not take advantage of the help that AI (artificial intelligence) has to offer? Check out Canva's new color palette generator. Simply enter the one color you know you want your palette to include, and Canva will immediately spit out a near-endless array of palette options including your chosen base color.
Check Out Canva's Free AI-Generated Color Palette Maker
Custom Cursors
We all know the standard cursors on computers: the standard black pointed arrow or the text cursor that appears over text input fields. But what if you could make the cursor on your website something different, say, anything at all? You may see more custom cursors on websites in 2023. Some of them might make you groan, such as a space kitty's head or a spastic bouncing ball. But others are pretty sweet, for example, the long red tail on the website above that will follow your mouse wherever it goes (you really must try it).
Check out the Custom Cursor on the Cocota Studio Website
In Closing
Web design trends will come and go, but what really matters is usability and great content, above all and always. So, in closing, just remember that whatever fancy features you're tempted to add to your website, it's all fine and good as long as your website is still creating an awesome digital experience for your user, allowing them to find what they need intuitively and easily.
Have a great 2023!
Looking for more?
Hey, why not check out some of the web design trend posts from previous years? You just might stumble upon something you love.