When you send a prospect your proposal and they answer with "I'm afraid that's out of my budget. Are you able to go down in price?" …what do you say? There's no right or wrong answer – but here are five good options to choose from.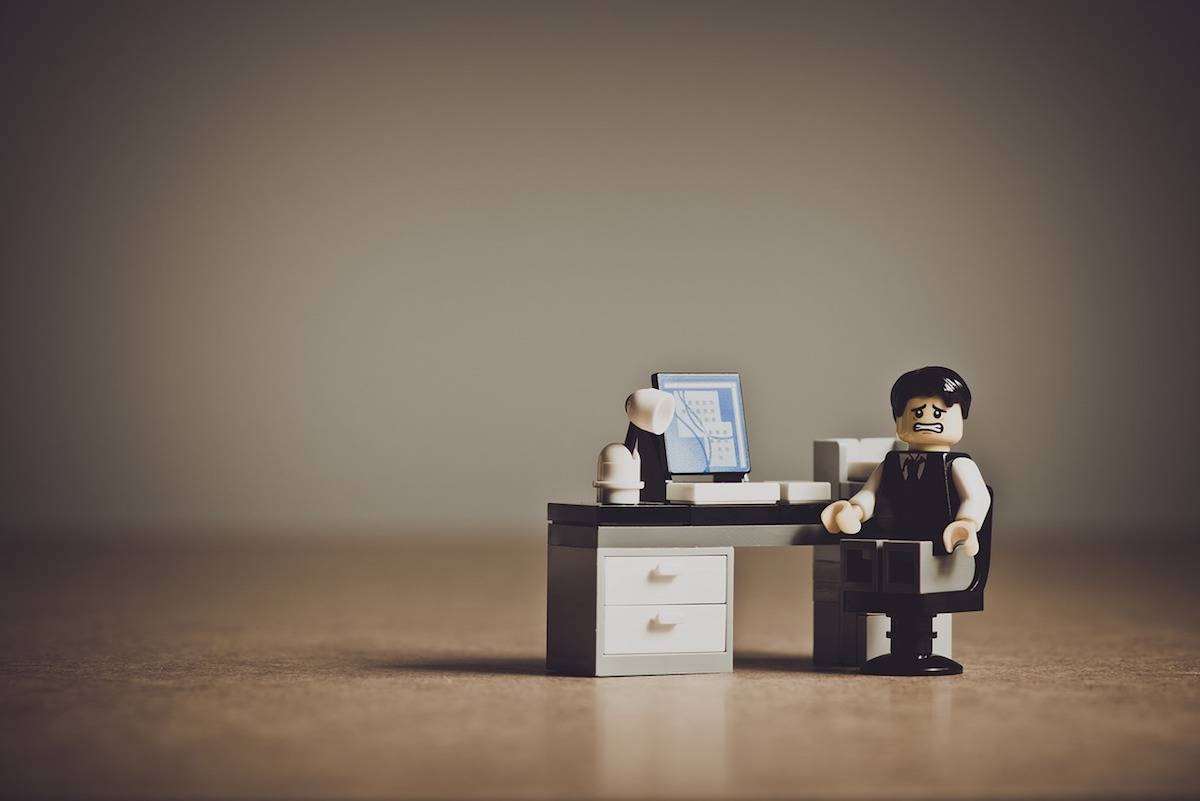 We've all been there. After sending off a proposal with the highest of hopes, you get an email back and in your mind's eye you can almost *see* the prospect making their best puppy dog eyes as you read the words:
"I'm afraid your price is out of my budget. Are you able to come down in price at all?"
You react. Maybe you sigh. Maybe you groan. Whatever you do (here's some free advice before we get to your five options for how to respond) just don't reply right away. The smartest thing to do right now is to take a little time to decide what you want to say. This way when you do respond, you know you'll be responding from a place of grounded certainty and dignity as opposed to raw emotional response.
The way I see it, there is no right or wrong way to reply. My only goal for you is to stay in a place of integrity as a business owner so you'll have zero regrets later on.
So here we go. Five options for replying to that question: "Are you able to come down in price at all?"
Option #1: Just say "no."
"No" is always an option. And just to be clear, "no" requires no explanation. You need not explain why the answer is no (unless you feel so inclined – just know you'll be opening the topic up for debate). And if that little two-letter word feels too harsh to you, try this instead: I'm afraid I'm not able to come down in price. I wish you all the best with your project.
And you're done.
Option #2: Tweak your offering to match their budget.
I was once approached by an organization that had acquired considerable funds from the government, to be used to pay for websites for new business owners in the area. In other words, I'd be paid by Uncle Sam and the business owners would get a new website at no cost to them. The only issue was that there was a cap on funds for each website – about 60% of what I typically charge. So what did we do? Rather than giving them the hard "no," I opted to get creative. I trimmed down my typical offering to about 60% of the work and time I normally spend, and we struck a deal.
So IF there is a way you can "trim down" your service or offering (and there may not be), this is also a fine way to go. If you're comfortable with it, and your client is as well, it can be a true win-win.
Option #3: Tell them "Maybe later."
You know your business and the flow of busy-ness throughout the year. If you're at capacity all the time and don't have any "downtime" to speak of, naturally, this option won't work. BUT, if you do have slower times and you know you do, you could give them the option of waiting until you're in one of those slower times when you might be able to accommodate their request. No date given and no promises – simply a "maybe." This way, if you end up in a slower time when you wouldn't mind working for slightly under price just to keep busy, you win. And if you change your mind later and don't want to do it, you also win. No harm done.
Option #4: Refer them to a list of grant options.
Did you know there are about a gazillion grants out there that can pay for all types of B2B services? True, there might not be any grants that can generally help your target market specifically – but there just might. A simple list of links to apply for these aforementioned grants can be a great reply to people who say you're out of their budget. And who knows? They might just apply and win one of those grants and come back, which means they get to hire you and you get paid. Everyone wins.
Option #5: Create an offering just for people like them.
If someone comes to me only to conclude that they are not in a position to hire a professional web designer at this time, what else could I offer them? One option: a 2-hour "power up" consult session to help them get clear on all the logistics of the website (i.e. headlines, pages, do's and don'ts) before they embark on making their own Squarespace, WIX, etc. site. Another option: a self-led course I (could) put together called "How to Set Up Your Own WordPress Website." These are just a few examples and once you get brainstorming, you'll see the possibilities are near endless. And the best part? You'll have turned them into a client, and come that time when they ARE in a place to get the full kit 'n kaboodle, who do you think they're gonna call?
Exactly.
Looking for more?
If you liked this post, here are some other quick but juicy reads from Janelle (that's me!) at Ellanyze on running your business with integrity and style:
Your 2 Untapped Superpowers for Sales Calls & Interviews
Before You Set Your Prices, Read This.
The 5 Secrets to a Successful "First Call" With a Prospective Client
5 Ways to Improve Your Money Mindset (and Raise Your Prices)