How do you think you come across during interviews or calls with prospective clients? Regardless of what is talked about, there are two unspoken things coming across whether you realize it or not. Here's how to turn them into your superpowers.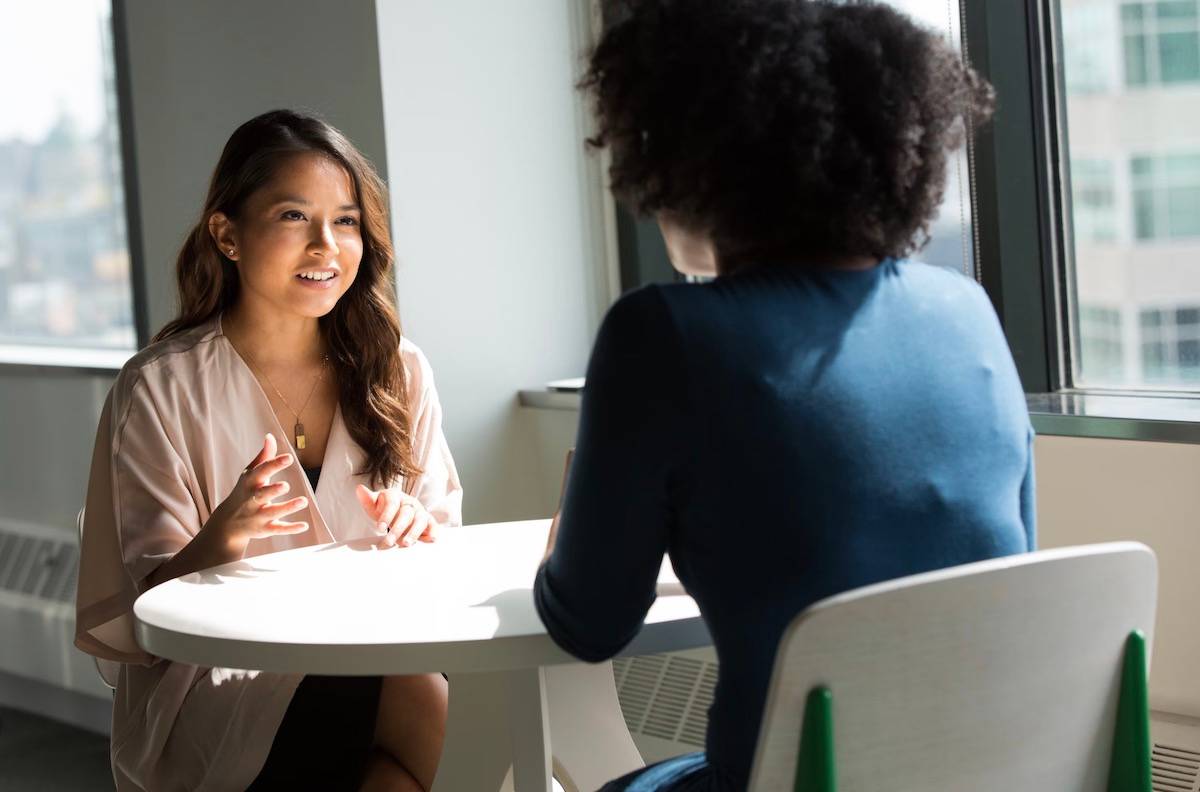 Years ago in my early days as a business owner, I would do TONS of prep before calls with prospective clients (and they were good old-fashioned telephone calls back in those days). Details about their business, what questions I would ask, the information about me I'd want to make sure they had – you name it.
Yet now, looking back on those anxious times, I realize I had it all wrong. Because no matter how hard I studied or prepped before a call, there were two unspoken things coming across loud and clear whether I was aware of them or not. And they may have even been making or breaking the outcome of every conversation.
And I promise you, these two unspoken things are coming across during your meetings too. But there's good news: once you're aware of them, you can ground yourself with intention and turn them into your own personal superpowers. Ready? Let's go.
Superpower #1: Confidence
Do you think you're good at what you do? Or do you KNOW you are? As I compare myself with a younger version of me from 12 years ago, I see two drastically different women: one questions her own abilities at every turn and seeks approval from everyone around her (like prospective clients); the other is so grounded in self-confidence that she doesn't care what others think of her. She knows her own worth and doesn't need validation, particularly not from those she has only just met (like prospective clients!).
Which do you feel like? The former, the latter – or perhaps somewhere in between?
I wish someone had told me earlier how far confidence goes in the world. Because while of course some elements of self-assuredness can only come with time, there are things we ALL can do to continually bolster our own view of ourselves. It's brain training, and like anything else, it takes practice.
Superpower #2: Fulfillment
The #1 thing I've gotten out there being slower times in my business over the years is the discovery that I get SO much fulfillment and satisfaction out of the work I do. When it's not there, I miss it. And why? Because it makes me feel useful, important, and helpful to others in a way that no other activity can. This privilege of getting to help person after person become the owner of a website they love and feel crazy proud of – it's awesome. And you know what? When I'm grounded in that feeling during calls, people can tell. They feel it. And the best part is that it's totally authentic.
Charging Up Your Superpowers
Ok, so now that we know what these two untapped superpowers are, let's put them into action!
So hey, here's the thing: I KNOW you're awesome at what you do and that you get major fulfillment and joy out of doing it – because otherwise, you wouldn't have gone into business 🙂 You don't have to be anyone you're not. You just have to become centered in all that you already are.
So while these days before calls with new folks I might still take a few minutes to read up on their bio or think about questions to ask, the majority of my energy is spent on simply becoming grounded in the feelings of how much I enjoy what I do and all the reasons I'm great at it. Because I find time and time again that if I do this and show up authentically, if we're a good fit we'll work together and if we're not, we won't. Either way, it's a win <3