What does the phrase "above the fold" mean in the web design world? Find out, as well as five ways to completely and utterly rock it.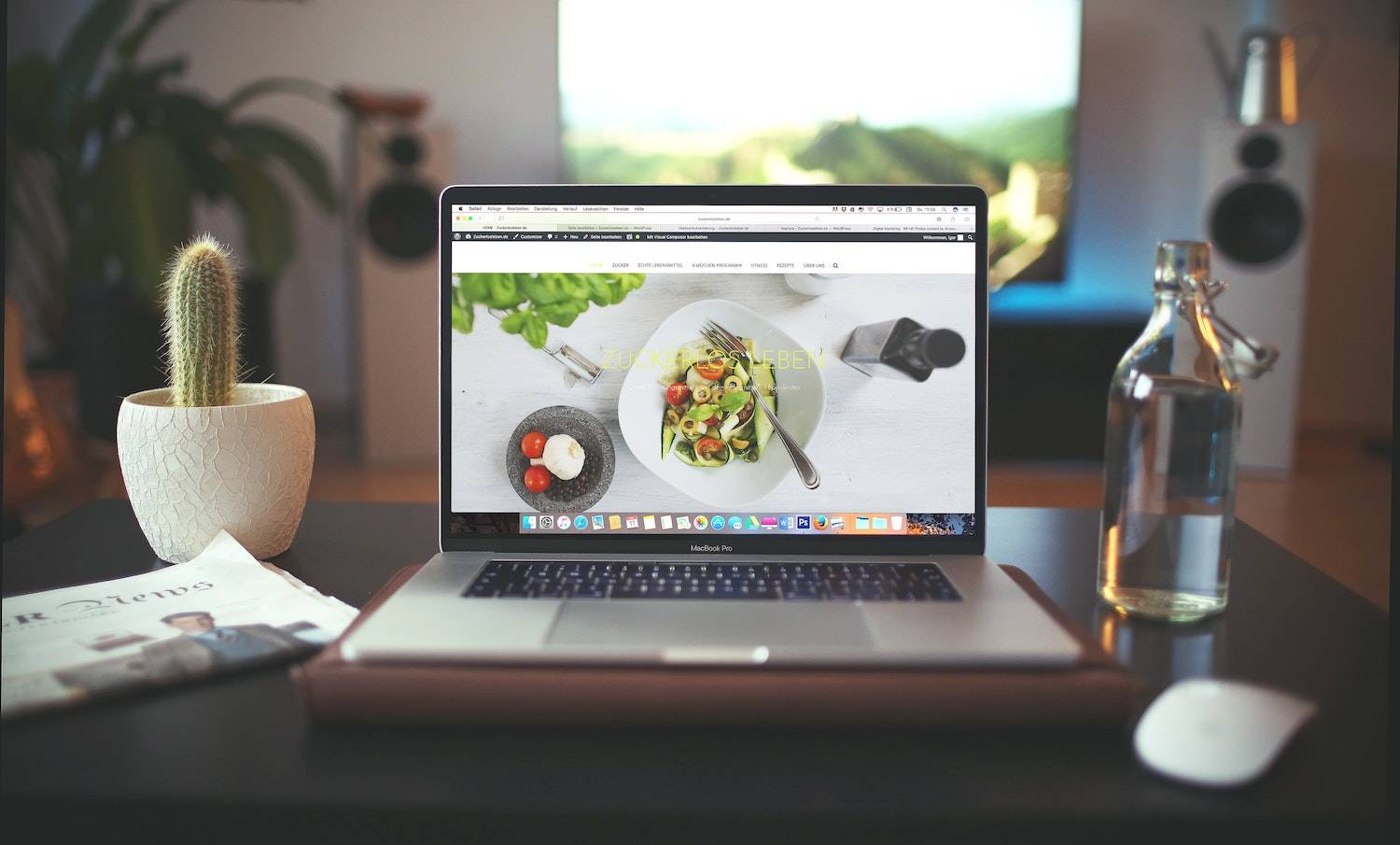 In the web design world, we like to refer to the part of your website that appears right away without a user having to scroll down as "above the fold." As you may have guessed, this phrase originated in the newspaper world years ago, when stories that appeared above the physical fold in the newspaper were deemed most important.
On your website, the content you place above the fold is important; it forms your user's first impression of you and often determines if they'll decide to continue their journey on your site or find what they seek elsewhere.
Below are five simple ways to rock the "above the fold" section of your site, so your users are captivated right from the start. Enjoy!
1) Choose a stunning photograph.
I often tell my clients that if they're making the choice to invest in a stunning website, they would be foolish not to make a slight additional investment in stunning photographs to match. For even if you have the most captivating website copy north of the Equator, the right photo – a truly stunning photo – will convey what a thousand words could not, and in the blink of an eye.
2) Highlight one of your navigation items.
Which item in your navigation menu is most important? Do you have a "Start Here" page or something similar? Put this highlighted page within a colored box or border and you ensure that your visitors simply can't miss it.
3) Get to the HEART of your message.
Let's face it: you don't have a lot of space above the fold. That's why it's imperative that you choose your words and choose them wisely. What is the #1 thing you want to convey to your visitors before they leave? Maybe it's how you're unique from all others in your industry, maybe it's the true gift they'll give themselves when they decide to work with you, or maybe it's an incentive you're offering to new subscribers.
4) Create a Call-to-Action too enticing to resist.
Whatever you do, make sure you've got a big, easy-to-read, colorful, attention-getting button that makes it easy as pie for your visitor to take their next step. And remember that not every button on your website has to say "contact me" or "buy now." It's ok to guide people by the hand little by little until they're ready to take the step of reaching out to you. On my homepage, I have buttons that say "View My Proven Process" and "Check Out My Portfolio" so users can take that next logical step to learn more.
5) Consider all devices.
Your "above the fold" content will look quite different on a 27-inch iMac than on a small laptop or a mobile phone. That's why it's always a great idea to check out your website on as many devices as you can get your hands on, and do your best to ensure that whatever people are seeing above the fold, it delivers them a clear message and makes it easy for them to continue forward.
If you enjoyed this post, here are some other hot marketing tips from Janelle (that's me!) at Ellanyze:
The Best WordPress Plugins for SEO and Better Page Ranking