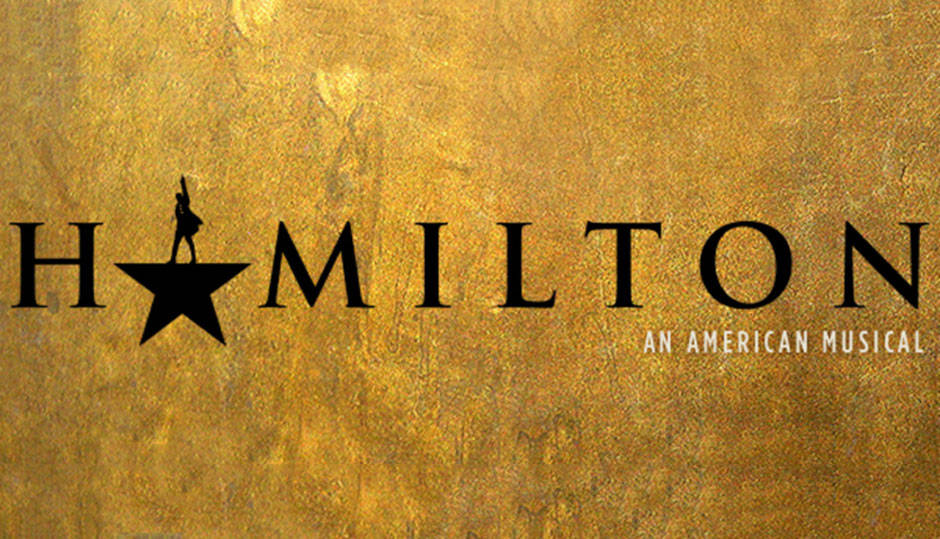 As I write this blog, I'm sitting aboard an Amtrak train running from Chicago to Ann Arbor. Technically I can't call the trip my mom and I took to Chicago a "Mother Daughter Weekend" because it began on a Wednesday and ended on a Friday, but a Mother Daughter Trip it certainly was, and we enjoyed it immensely.
Our activities were varied and plenty touristy: a trip to The Museum of Contemporary Art, a ride board The Architectural Foundation River Cruise, and plenty of meals at overpriced but delicious restaurants downtown. In fact, we kept ourselves so busy that yesterday, on our penultimate day, we realized we hadn't taken much if any time to get excited for the "main event" of our trip: attending the production of a show of unprecedented popularity, Hamilton the musical.
My mom had wanted to see Hamilton for quite a long time, and I, being a musician, must admit I was quite curious to see what exactly all the fuss was about. As we arrived at the theater about thirty minutes before showtime, scores of people were flowing into the theater, hurrying to buy their refreshments and find their seats (lots of Twizzler lovers interestingly enough, and my how those wrappers make a lot of noise!). After a slow journey up the stairs and onto the mezzanine, we finally took our seats. As we did, I noticed a boy sitting a few seats down from me – or rather, I noticed his T-shirt. "We Need Bold Strokes," it read. It struck me as an interesting and, quite frankly, a rather wise and worldly statement for an 11 year old, as this boy looked about to be. I considered the words briefly and then forgot about them as the curtain raised and the show began.
Much to my surprise, in the middle of the second act, I discovered that those words, "We need bold strokes," came straight from the show itself. After the first cabinet meeting (i.e. a cabinet battle in hip-hop style) in which Secretary Hamilton wants to assume state debt and establish a national bank, Thomas Jefferson, James Madison, and George Washington all tell him, "You don't have the votes, you don't have the votes, you don't have the votes," and Hamilton replies softly: "No, we need bold strokes."
Afterward, a great many things remained etched in my mind from the performance: the absolutely incredible choreography, the power of the entire cast singing together at full volume, and the storyline that brought me to tears – but for some reason what stayed with me most was this idea of making bold strokes. What does it mean to make bold strokes? Do I make bold strokes in my life? In my work? Hamilton was many things: brilliant, charming, determined – and perhaps most of all, he was bold.
Showing an ability to take risks; confident and courageous – that's the dictionary's definition.
Doesn't that sound enlivening?
It made me think about the bold things I've done in my life. Leaving my decade-long life in NYC behind and heading for the Midwest … that was a bold move. Rebranding and changing everything about my web design business including the name … that was a bold move. Taking a chance and telling a man who's now my boyfriend how I really felt about him … that was a bold move.
And it occurred to me that these bold moves are in fact the very things in my life that have led to more happiness and satisfaction than anything else. Coincidence? I think not. Maybe, just maybe, the biggest rewards and the biggest pay-offs sometimes require the most risk and courage – the bold strokes, if you will.
As I now sit aboard this train, looking out at Michigan corn fields and mulling this all over, I make a decision.
I commit, here and now, to living a bold life. I declare that I will take risks and live confidently in order to reach my goals and achieve my dreams. I will make bold strokes, as Hamilton did.
So, who's with me?