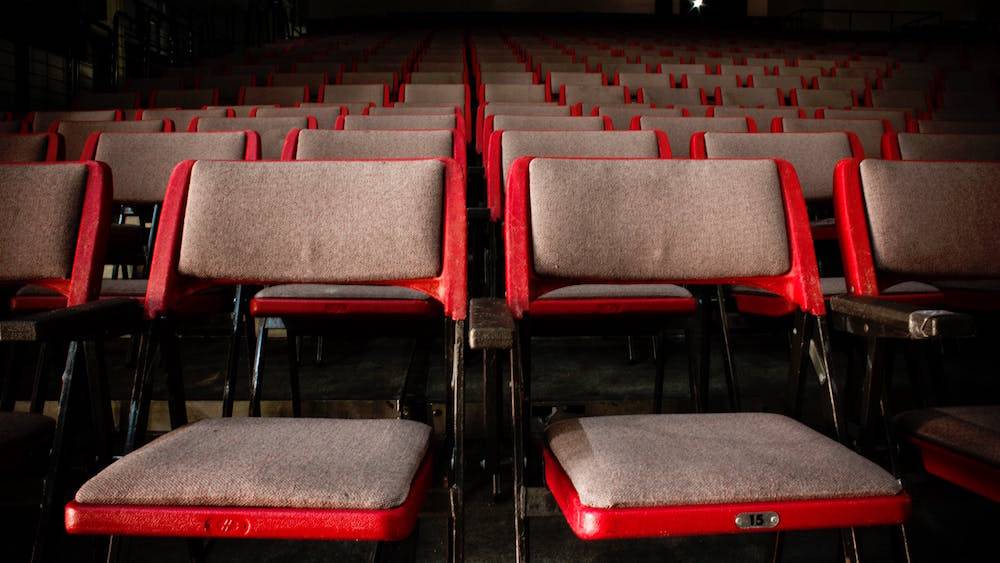 I was recently a guest speaker at LA2M, a popular monthly marketing group in downtown Ann Arbor. Each month LA2M presents a speaker on a marketing-related topic, be it messaging, social media, lead generation, or anything else. When I was asked to speak at LA2M, I knew I wanted to speak about web design (I am a web designer after all) – but I also knew I wanted to do something different. Everyone has heard a talk on websites at some point or another – but I wanted to share something totally unique, something people had never heard before (can you tell uniqueness is one of my business's core values?).
So after much thought on the issue, I decided to call my talk "Be Heard! Make Your Website Sing." In my talk, I planned to compare the components of a website to the components of a song. I wanted to show people how to create a website as "catchy" as that song they love to listen to over and over again. Not every web designer is also a jazz musician, and I felt this topic would allow me to bring my knowledge and experience in music into the marketing realm.
Pretty interesting huh? I thought so anyway.
But despite my early-on confidence and extensive preparation and rehearsing, on the morning of the talk I found that old pal imposter syndrome drilling its way into my mind. What is this a bizarre topic? Would people think I was completely nuts? Comparing music to web design – what could be crazier?
In the end, I was able to calm myself down by remembering these three simple truths. I hope the next you find yourself suddenly doubting yourself on the way to a speaking engagement, that you can remember these and calm yourself down too.
1) People Want to Like You.
Where did this crazy idea come from that we have to prove ourselves to every single person in the room? Why do we think we're a novice in everyone's mind until we've proven to them otherwise? This is totally backward. Imagine how you feel when you attend a speaker's event: You assume they're an expert, and you're excited to hear what they have to say. You want to get something out of it, and you find value somewhere in the things they say. Your audience will be no different.
2) Nobody Knows What You Know.
It's so easy for us to feel like we're not saying anything new, and to fall into the mindset of "it's all been done." Remember that nobody has had the life experience you've had, and therefore, nobody has the perspective you have. Even if your skills, ideas, and experiences aren't new to you – it doesn't mean they aren't new to everyone else.
3) Confidence is (Almost) Everything.
When in doubt, fake it until you make it! I'll never forget when I was performing with the Jazz at Lincoln Center Jazz Orchestra with Wynton Marsalis, positively shaking in my boots the entire performance – and then after the concert people said: "Wow, you just looked so relaxed and calm up there!" I fooled them, and so can you. Whatever you need to do to get into a more confident mindset – be it a power pose, a "million dollar jacket" as I like to call it, or a self pep talk – do that for yourself.