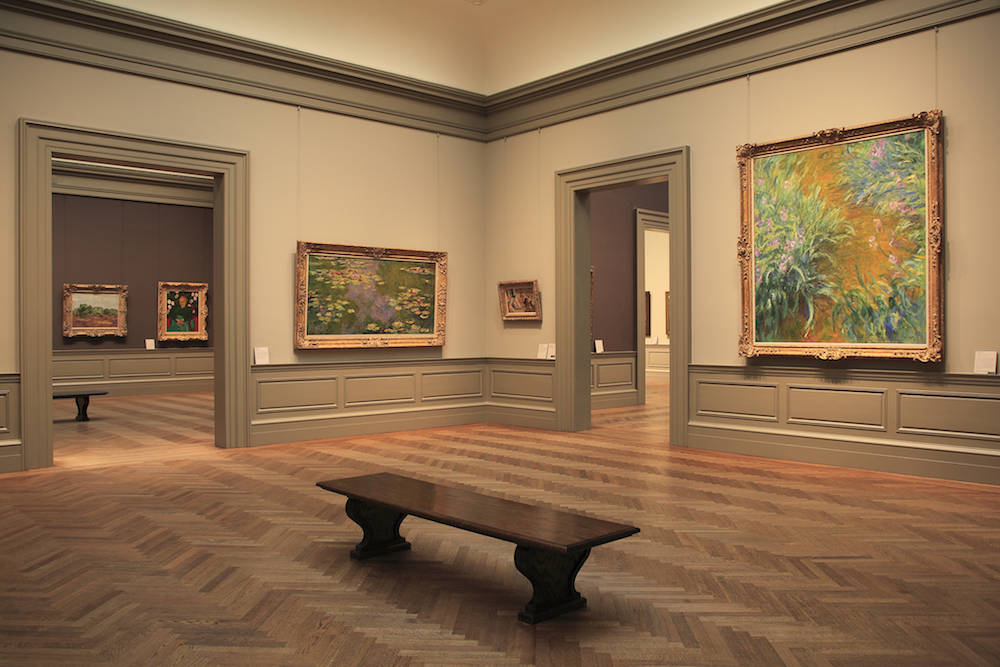 Museums are one of my absolute favorite places to play my clarinet. The sound of my instrument flows through the halls, reverberating and echoing to my heart's delight. I don't need a microphone – the vastness of the rooms is all I need.
Recently I was performing at such a museum with a jazz quintet for a private event. It was a wonderful time. Playing music with great musicians who also happen to be incredible human beings – it just doesn't get any better.
While we played our first of the three sets of music we were contracted to play, the room was full of people mingling, helping themselves to some food, and listening to the band. For whatever reason, by the time we finished our first set of music, most of the crowd had headed home already. And by the time we'd finished our 15-minute break and gotten a bite to eat ourselves, the room was pretty much empty. At a certain point it became comical: at the end of each tune, one of the catering employees (the only people in the room at that point) would clap a few times and we'd all chuckle aloud.
Now typically in situations like this, when a band is hired to play for three hours but the guests leave early, we're allowed to go home too. But on this particular occasion, we were politely but firmly told to keep on playing. And so we did, feeling a bit silly and confused all the while. Why are they insisting that we keep playing when no one is here? I wondered to myself. Alas, we all love playing together and we made the most of it, even without any audience in view.
After our time was up, while we were putting our instruments away, the director of the event approached us. She wanted to tell us how wonderful our music had been and how appreciative she was. "You probably didn't realize it," she said, "but upstairs on the mezzanine there were a lot of people hanging out and enjoying the echoes of the music from down below."
Sometimes you just can't see what you can't see.
This experience has made me think about other times in my life when I made a vast assumption without realizing that I was making an assumption at all. Can you think of any past experiences like this? I'd say we all can probably think of one or two. The next time I find myself getting confused or frustrated about something, I'm going to try my hardest to ask myself "Do I really know what's going on here? Am I making an assumption?"
And there's one more quite literal lesson to be learned from this story: sometimes people are listening to your music, even if you can't see them.