If you're like most people, it's nothing but email email email all day long, a constant stream of mental clutter coming at you from dawn to dusk. And while it might SEEM out of your control, there are actually tangible changes YOU can make to minimize the number of emails you receive and send daily. Ready to give it a try?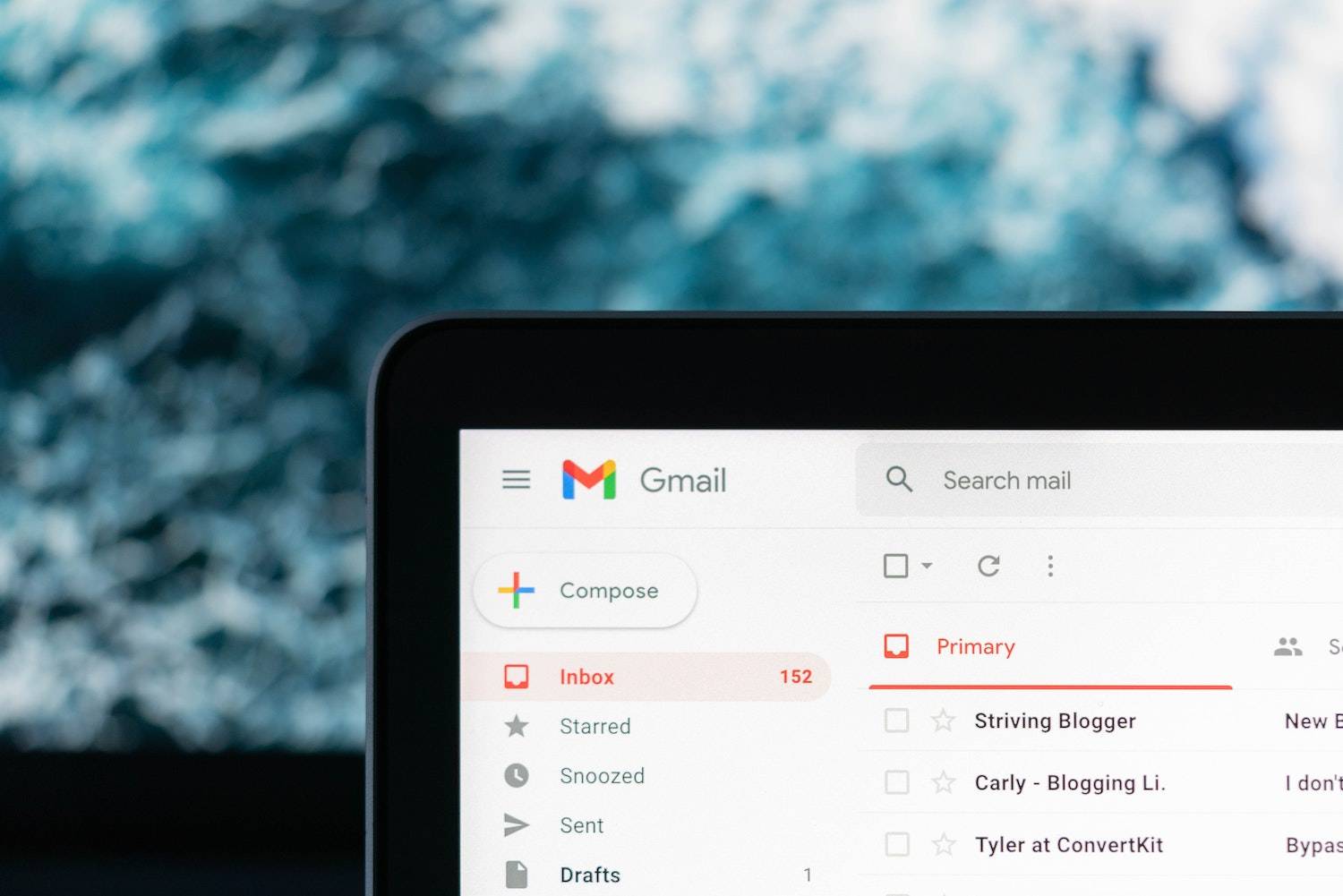 There's something deeply satisfying about staying "busy" with email all day long, isn't there?
At the end of the day, even though you made zero progress on those big IMPORTANT things you needed to do, you somehow feel comforted by the fact that at least you replied to five hundred and twenty-three emails.
Right?
Sadly, the reality is that email is a huge time suck and an even bigger thief of our capacity for deep, productive work.
So if we want to make more time for the big, important things (which, of course, we do!), we would be wise to minimize the number of emails we receive and send out every day.
But that's impossible – right?
Wrong.
And this blog post will show you how. Heed the following eight pieces of email wisdom and watch the number of emails in your inbox – and your outbox – go down.
1) Unsubscribe, Unsubscribe, Unsubscribe
Funny how it feels like unsubscribing from those email lists you never read would take so much time that you "might as well just do it later."
In reality, it takes about seven seconds to unsubscribe from an email list. Three seconds to scroll to the bottom of the email, three seconds to scan for and find that pesky "unsubscribe" link (it's always there, somewhere), and one second to click that unsubscribe link and be done with it!
Make a habit of unsubscribing from lists as SOON as you realize you want off. Your future self will thank you.
2) Use a Call Scheduler
How many emails does it take to schedule a phone call or meeting time? The possibilities are endless 😉
A call scheduling app is one of the best ways to minimize back-and-forth emails. I myself use Calendly, but Acuity is another good one. You can create various types of meetings, pre-determine their length, set what days/times you are available, and even sync with your calendar so you never overlook yourself. It's a true time-saver!
3) Avoid the "Reply All" Button
I know, I know. Sometimes it's just FUN to hit reply all and send something to the entire group. But you know what comes next when you do: replies from virtually every person on that email thread with One Word Responses such as "Yeah!" or "Ditto!" or "Love you all!"
In short, it means many more emails in your inbox that you really don't need.
So, resist the temptation. Avoid "reply all" – at all costs.
4) Stop Sending OWRs!
Speaking of One Word Responses (OWRs), skipping them altogether is another great way to lower the number of emails you have coming in. Think twice before you send back that "Alrighty!", "Love it!" or "Sure thing!" and you ensure you won't get yet another OWR in return. If a reply isn't absolutely necessary, skip it and move on with life.
5) Pick Up the Phone
On how many occasions have you emailed back and forth with someone an excessive number of times when most likely a five-minute phone call would have buttoned things up? In our modern age, it can feel "easier" to stick to email instead of actually talking to someone voice-to-voice or face-to-face. But resist this notion, because it's a fallacy. Try creating a rule for yourself, for example, a four email maximum. If a conversation has not been wrapped up within four emails, pick up the phone and give that person a call. You'll be adding hours to your day in the long run.
6) Answer with Statements Instead of Questions
Always remember: every time you reply with a question instead of a statement, you are inviting yet another email into your inbox. Consider the following questions and the statements that could replace them:
Where should we go for coffee and what day and time are good for you? –> I suggest we meet at the Starbucks on Rose St. next Monday at 3. Let me know if this doesn't work for you.
Are you all good with signing onto Zoom for our meeting next week? –> I've included below a link to a video tutorial that explains how to sign onto Zoom. I'm here if you run into questions.
What do you think are our best next steps? –> Let's both think on this and reconvene next week. I'll give you a call Monday morning.
7) Stop Replying Immediately
Raise your hand if this has happened to you: you receive an email from a freaked-out client/customer/etc. asking an urgent question about something they can't find or can't remember. Then, fifteen minutes later, you receive another email from them saying "Nevermind!" – they figured it out. Often people will solve their own problems if you only give them the chance. Get into the practice of waiting hours or even a day (gasp!) to reply to emails, and you'll find that some of them will no longer need replying to.
8) Use Canned Responses For Common Questions
My life changed the day I discovered Canned Responses in Gmail. What are they? In short, they're saved replies that you can copy in to an email quickly and easily at any time. So for example, if you find yourself sending a similar type of email over and over again, or answering common questions multiple times a week, these are PERFECT candidates for a canned response. Check out this canned responses for Gmail tutorial to get started. Outlook user? For you, they're called "Quick Parts" – check it out here.
In Closing
The idea that email is a massive and neverending monster that we have no control is an illusion. In reality, there are many ways in which we can change our own habits in order to diminish the number of emails we sent out and receive daily.
Try an experiment: commit to adhering to the above eight tips for one week, and just see what happens.
I'm guessing you'll enjoy the results! Good luck.
Looking for more?
If you enjoyed this productivity post from Janelle (that's me!) at Ellanyze, you might also like these other posts on reducing distractions and getting more of the important stuff done:
The Secret to Productivity? Be a Hermit (For a Little While)
3 Reasons I Knew It Was Time to Delete My Facebook Account