When it comes down to it, the true key to productivity is to be a hermit (for a little while anyway). It's the beautiful simplicity of cutting yourself off from the world and getting something accomplished. Here's how to start.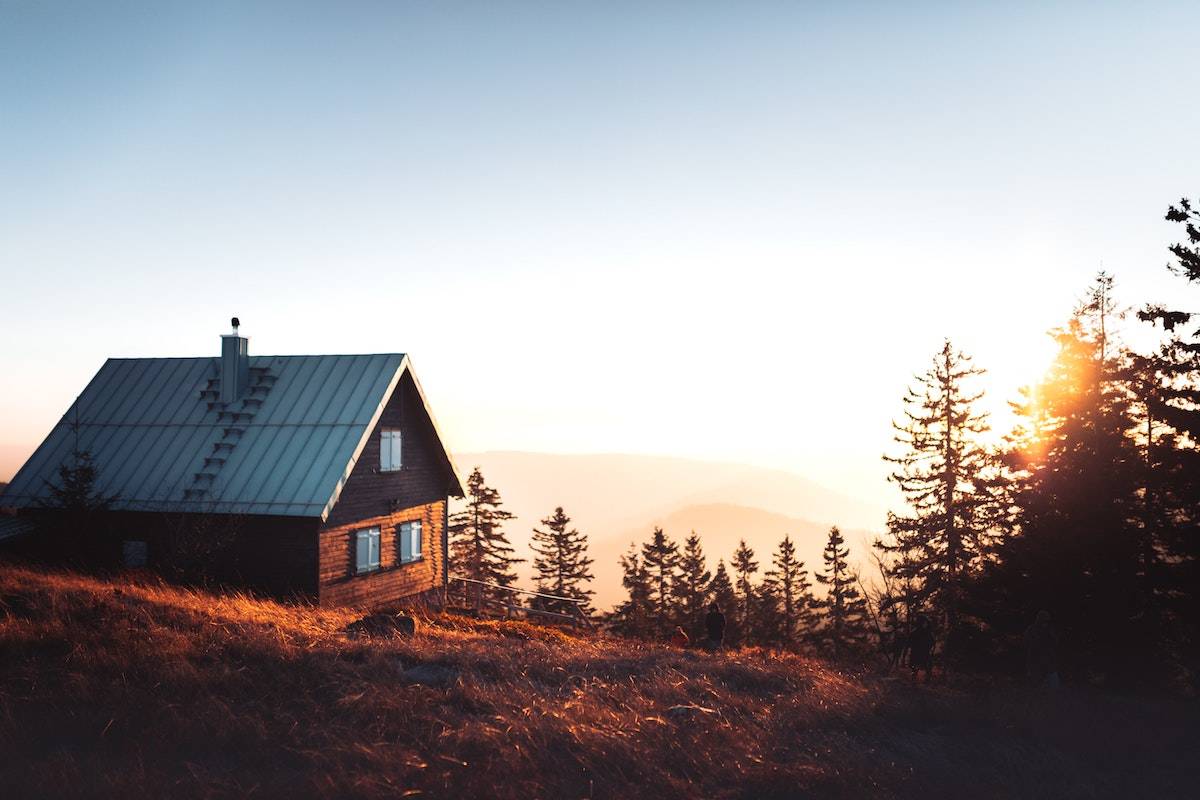 Disclaimer: Don't worry! You won't need to be the owner of a small and gloriously rustic cabin deep in the woods in order to follow the advice in this post. In fact, all you'll need is a room (or even just a desk) of your own and the desire to give total focus a try. Well … and maybe a set of noise-canceling headphones.
Call it being a hermit, a recluse, or even a troglodyte (yes, it's a word!) – while those who live in isolation are perhaps not the most gregarious of people or the biggest names in our society, they certainly do have one thing figured out.
Getting stuff done.
As many of us know, the key to massive productivity is and has always been to eliminate as many distractions as possible and simply focus on the task at hand. But (and this is a BIG but) that is much easier said than done in our technology-ridden lifestyles.
So what will our secret to success be? Careful preparation and anticipation. Read on to get started implementing your own hermit lifestyle, on a part-term basis, of course (that is, unless you desire to move to a rustic cabin in the middle of nowhere, in which case, power to you!).
Step 1: Prepare with care
Preparing for your focused hermit time will consist of anticipating and removing as many distractions as possible. Phone? Shut it off. Email inbox? Close it out. Doorbell? Ignore it. Roommate? Tell them to leave you be for a while. Whatever factors you can think of that could possibly distract you (and no distraction is too small), do your best to eliminate them for the duration of your hermit time.
Step 2: Start small
Ask yourself: how many minutes or hours of each day do you spend in a state of totally undistracted focus? Try to be honest. If you're like most people, it could even be five minutes or less. Why then would it make sense for us to expect ourselves to jump into being able to focus uninterrupted for two hours or more? Start small. Ten minutes, fifteen minutes, or twenty minutes is a great place to start. Once you see what you're able to accomplish in a small amount of focused time, it will motivate you to strengthen your focusing skills and lengthen your sessions.
Step 3: Anticipate the temptation of distraction
Our phones have really done a number on our attention spans (myself included!). We as a society have in essence become addicted to distraction itself. So if this is your first hermit time, don't be surprised if every minute (or even numerous times per minute) you find yourself thinking "I wonder if that email has come through yet" or "maybe I'll just listen to that voicemail real quick." That's why before your hermit time, you should anticipate that these temptations to distract yourself will pop up. That way when they do, you can tell them "Ha! I knew you were coming. Sorry, no dice. Back to work."
Step 4: Remember that focus takes practice & don't give up
No one would expect you to pick up a trumpet and sound like Wynton Marsalis on your first day. Why then would we expect ourselves to be focus ninjas on our very first try? Training our brains to resist distraction and to focus on a singular task takes practice, just like anything else. The more you take scheduled minutes or hours to be a hermit and get things done, the easier it will be. Before long, you will begin to amaze yourself with your level of productivity. Don't give up! Join the focus revolution!
Looking for more?
You might enjoy these other posts from Janelle at Ellanyze on getting focused 🙂
How to Spend Less Time On Your Phone: 5 Ways to Create Space