So you're diligently blogging week in and week out, but how to get people to read your blog posts? Do these three things, and you'll increase your chances.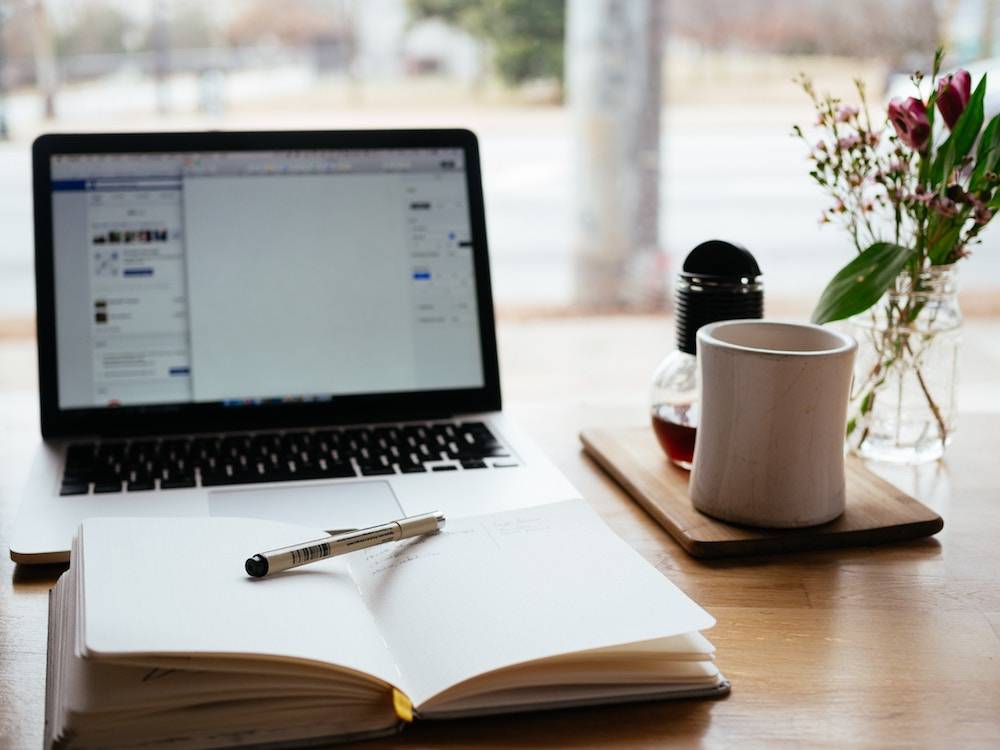 As almost all business owners know, it's no easy task to build a true habit of blogging regularly. It requires diligence and determination. So once we've got it down and we're really putting in that time each and every week to get a quality blog post out into the world, that question comes sneaking in…
How do we get people to read our blog posts?
Why put in all the work if we don't have readers? The following are four paths to more readers and making sure that your blog posts get read by human eyes.
1) Write from the heart.
People are smart. They know when you're "phoning it in," and they also know when you're giving it your all to craft a blog post that's authentic and original. Try starting with this question when you sit down and decide what to blog about: What gift do I want to give my target audience today? Because really, that's what every single one of your blog posts should be: a gift for your audience, neatly packaged up with a bow.
2) Share, share, share (and then share some more).
What platforms do you use to communicate with your growing audience? Email marketing? Facebook? LinkedIn? Instagram? All of the above? When you write a blog post, you should be using every single one of your channels to get it out into the world. Don't worry that if you share it on all platforms, people will get bored seeing it in multiple places. Every person is different, and by using every platform you have, you'll guarantee that as many people as possible will see your post.
3) Engage whenever possible.
Anytime someone makes any comment to you about your blog posts, reply to them and engage them. This means the person who replied to your latest email newsletter telling you they enjoyed your blog. This means the person who commented on your social media post about your blog. This means the person who wrote you a direct message on Instagram asking you a question about your blog post. Wherever they reach out, on whatever platform, and whatever they say, make sure and engage with them. This is how you built a community and an audience.
4) Optimize your posts for SEO.
When you optimize your blog posts for search phrases that are commonly searched for, it can increase the chances that your blog will show up in search engine results on Google. How to get started? I'd recommend signing up for an account with Moz or a similar SEO tool, researching what search phrases are in that sweet spot of having a high number of people looking for them but not SO much competition that you have no chance of showing up in search results, and then using the Yoast plugin for WordPress to optimize your posts.
WORDS OF WISDOM: Not everyone who loves and appreciates your blog will like or comment.
A few weeks ago I met a young woman I'm collaborating with on the rebrand and website design for a women's non-profit organization in our community. Because she had never replied to an issue of my Short & Sweet, commented on any of my blog posts, or commented on any of my social media posts, I was completely taken aback when she told me how much she enjoyed reading my posts. She told me she found each one succinct, compelling, genuine, and best of all – she told me that they made her feel as though things weren't that hard after all and that she could start and run her own business. This was one of the most meaningful compliments I'd received in a long time – and it came from a person who had never "documented" her interest in my blog with a like or a comment.
You never know who might be loving your blog. How to get people to read your blog is all about writing from the heart, sharing your posts with all the resources you have, and having faith that in time you'll reach the people you're meant to reach.
<3