The best apps for small business owners are a combination of marketing, organization, productivity, and communication tools.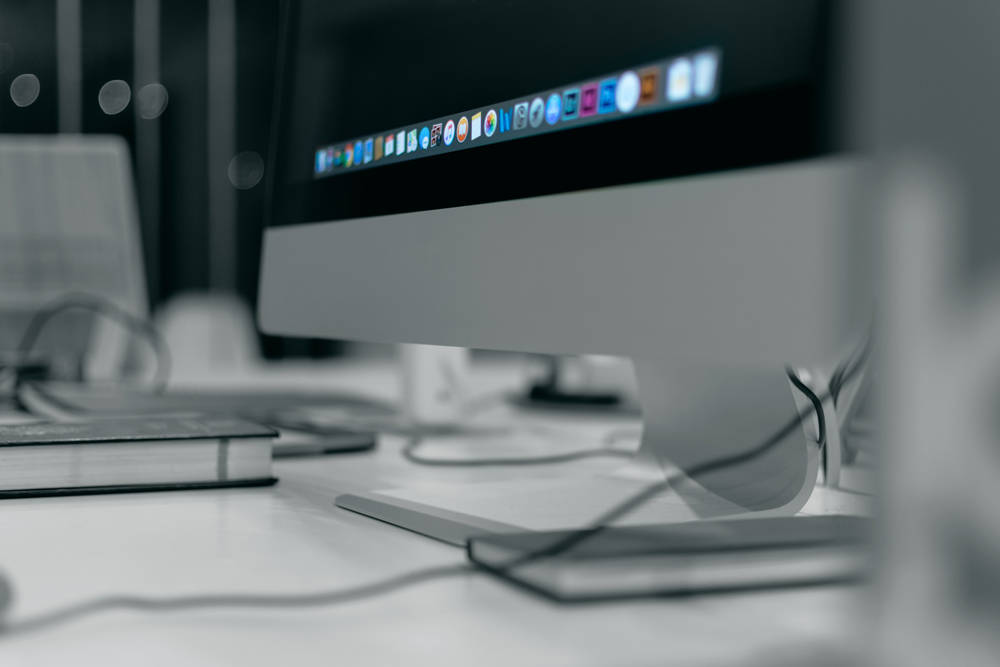 These days, there's an app for virtually any issue you might encounter while running your business. Finding it difficult to time-track your projects? There's an app for that. Sick and tired of back-and-forth scheduling? There's an app for that as well. Struggling to stay on top of all your tasks for your various clients? You guessed it – there's an app for that one too.
In this sea of apps promising to help us run our businesses faster and smarter – which ones are essential? Which are the "must-haves"? This collection of 10 is the best apps for small business owners. Get these into your tool belt, and you can do no wrong!
Dropbox
What does it do? Dropbox allows multiple users to sync common files across all of their computers and/or devices, so anyone can access a shared file or folder from wherever they are.
How can you use it? Dropbox can provide your clients with an easy way to get files and documents to you without having to email items individually. Additionally, you can use Dropbox to transport files from your desktop computer to your laptop or vice versa without having to use a flash drive. (So for example if you're at a coffee shop all afternoon, at the end of the day you can put all new files in your Dropbox to get them back onto your desktop computer when you get home).
Better Proposals
What does it do? Better Proposals is a web-based platform for creating and sending professional and well-formatted sales proposals with digital signatures.
How can you use it? You can use Better Proposals for both sending project proposals to prospective clients (I've seen proposal acceptances rates increase since I started using it!) as well as sending your Working Agreement for signing. With Better Proposals: a) people can accept with one click, b) clients can refer back to their proposal or agreement at any time, and c) you can log in to immediately see which proposals are pending and what your current acceptance rates are.
WordPress
What does it do? WordPress is one of the most robust website content management systems available today, and powers over a third of all websites online.
How can you use it? In addition to using WordPress to build your website, you also can harness the power of WordPress to market and promote your business. Because WordPress is open-source, there are literally thousands of "plugins" available to add on and provide the functionality you're looking for. As one example, the Yoast SEO for Everyone plugin lets you set a target keyphrase for each of your blog posts and then tells you how you're doing as you optimize your posts. For more WordPress magic, check out Best Plugins for WordPress: 10 All-Time Favorites.
Calendly
What does it do? Calendly allows others to sign up for a call or meeting on your calendar. Calendly syncs with your personal calendar to make sure no one signs up for an event during a time you are busy.
How can you use it? We all love immediacy, right? I recommend having a link to your Calendly sign-up page in your email footer, on your website, and on your Google Business page. It creates ease and flow for people who want to schedule a call with you, without the back and forth, and that makes it one of the best apps for small business owners.
Loom
What does it do? Loom allows you to record videos of your screen (audio included), organize your videos into folders and sub-folders, and send people links to your videos or folders of videos.
How can you use it? Anytime you (or one of your clients) needs to either explain how to do something or show an error or issue that is happening on a website/computer, Loom makes conveying that to another party easy as pie. Just hit record, speak as you navigate through the action or demonstrate the issue, and send the link!
Buffer
What does it do? Buffer allows you to pre-schedule posts to social media platforms like Facebook, Twitter, LinkedIn, and more.
How can you use it? Instead of manually posting your social media posts, Buffer allows you to do all the work in one batch. This way, you can plan out your social media content one day a week when you're inspired, and then let Buffer do the work for the rest of the week.
ActiveCampaign
What does it do? ActiveCampaign is a highly robust email marketing, email automation, sales automation, and CRM platform.
How can you use it? ActiveCampaign can send out one-time emails, sure, but also SO much more. If you have any opt-in subscribe offers to offer your website visitors (i.e. free downloads), you can set up as many automated email campaigns as you want. You could even set up a 10 part challenge or course that sends out an email every other day or once a week – the possibilities are endless!
Trello
What does it do? At its heart, Trello is a web-based list-making application. Lists you make on Trello can be shared with multiple users and sync across all your devices.
How can you use it? While many people swear by Trello for project management, there are countless other ways you could use it as well. You could set up a board to keep track of what stage in your process each of your clients is currently in, or even set up a master checklist for each phase of your process that you can then duplicate and use for each client. Never forget a single step every again!
Evernote
What does it do? Evernote is an app for note-taking and organizing notes that sync between all a person's devices.
How can you use it? A better question might be, what can't you use it? Whether it's your "Someday Maybe" list, ideas for marketing, recommendations that you want to save for later, trip ideas, or anything else, Evernote gives you one place to save it all.
Line 2
What does it do? Line2 provides you with a business phone number that you can use either from your personal cell phone or from any laptop or desktop computer.
How can you use it? Most small business owners at some point decide they need more or total separation between their work and professional life (In other words, people need their weekends!). Line2 has all the features to make this possible, such as a business number with your local area code, the ability to reply to text messages sent to your business number on your desktop computer, the ability to have business calls go straight to voicemail outside your set business hours, notifying you of new voicemails via email, and lots more.
Conclusion
How many of these 10 best apps for small business owners do you already use? Are there missing from this list that you couldn't run your business without? Let us know in the comments below!
And if you loved this post from Janelle (that's me!) at Ellanyze, check out these other quick reads on tools to make running your business easier:
Random Useful Websites That You'll LOVE and Bookmark for Later