How does one begin living a minimalist lifestyle? While there is no one perfect place to begin, these five questions will undoubtedly start you on the path towards minimizing and simplifying your life.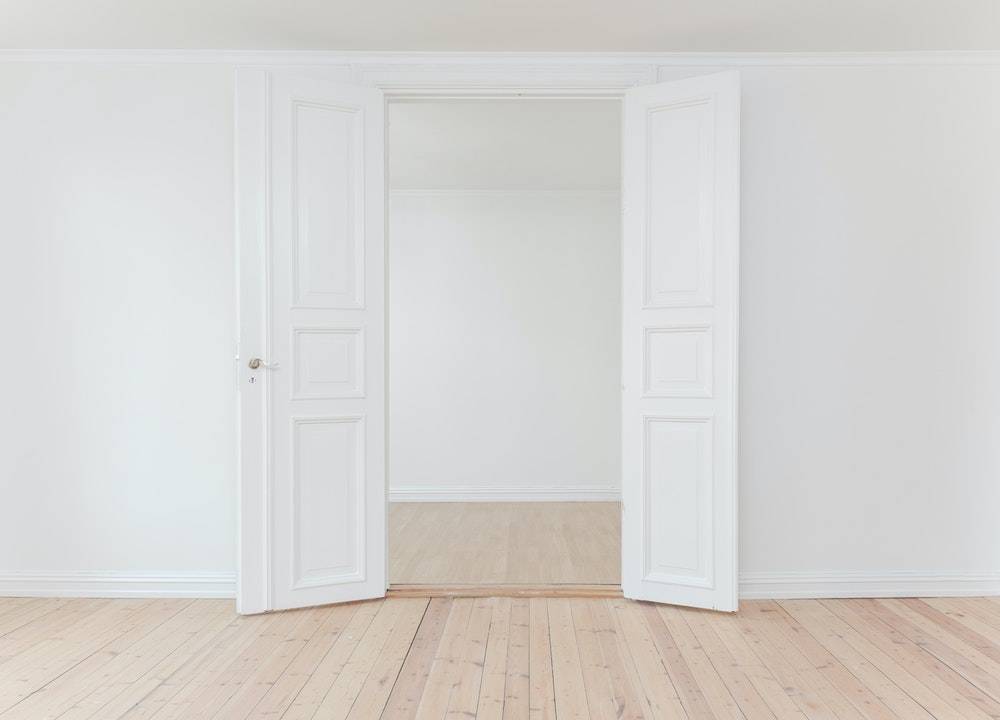 It all started when I was perusing Netflix one night and came across a movie titled Minimalism: A Documentary About the Important Things. While the film features a wide variety of experts in the fields of economics and human psychology, its primary stars are Joshua Fields Millburn and Ryan Nicodemus, a duo who call themselves "The Minimalists" and run a (hugely popular, as it turns out) blog at the minimalists (dot) com. Their message is fantastically simple:
Use things, not people. Love people, not things.
To be clear, I've read Marie Kondo's The Life-Changing Magic of Tidying Up more than once and am no stranger to decluttering. In fact, you could say that I live by it. About 9 times out of 10 when someone enters my home, they comment on how exceptionally tidy everything is.
But I have to say, as much as I love decluttering, something has always troubled me about it: no matter how much I declutter or how much stuff I give away, six months later I inevitably find myself needing to do it all over again.
…I knew something was missing.
And perhaps that's why I felt so immediately drawn to Joshua and Ryan's message – because they go beyond decluttering to get to the very root of things. They challenge us not only to get rid of our stuff, but also to ask ourselves why we own so much stuff in the first place, why we need our stuff so badly, and who we would be without it all.
After I finished their documentary I walked around my condo, going into every single room and just looking over all my stuff. Were my belongings exceptionally well organized? Yes. But did I also have a house chock full of stuff I didn't need (or even use)? Absolutely. And it was weighing me down in more ways than one.
This is where my adventure into minimalism began, and once I started, I was completely hooked.
I donated two carloads of stuff my first week and didn't stop there. I simplified every room, every shelf, and every drawer in my home. As much as I possibly could, I kept only what was essential and added real value to my life. A question Joshua and Ryan love to ask is, "Have I used this item in the last three months or will I use it in the next three months?" If the answer is no to both, then away it goes.
My ventures into minimalism have brought on all sorts of unexpected moments of joy, such as this past weekend on a camping trip when I unzipped my toiletry bag and saw with sheer delight that all that was inside was precisely what I needed, nothing more.
But as Joshua and Ryan so eloquently put in one of their posts on their blog, minimalism is a lifelong journey. It requires that we, again and again, challenge our longstanding beliefs and ask ourselves what's most important of all.
So, are you ready?
Now It's Your Turn
If you're feeling ready to begin living a minimalist lifestyle, you're probably eager to pack your car with stuff and head straight for your neighborhood Good Will, am I right?
But before that, I encourage you to start by asking yourself the following five questions. Gaining clarity in these areas will make your minimizing process infinitely easier and provide you with powerful guiding principles that will serve you well along your journey into "less."
What is MOST important to me in life?
For the majority of us, the first thing that comes to mind isn't our phone or our twenty pairs of shoes – it's something much more meaningful. If you picture yourself at the end of your life, what will you want to look back on and know that you gave your energy to? For me, it's creativity, relationships, and experiences. It's worth noting that none of those things are actual physical things, and I'm guessing yours aren't either.
Which if any of my belongings do I tie to my identity or sense of self-worth?
I found it very helpful to ask myself this question honestly and (hopefully) without judgment. Who would I be without my shiny new Ford C-Max? Who would I be without my beautifully decorated condo? Who would I be without the collection of books I've read over the years? It's a tough pill to swallow, but in reality, my belongings do not define my self-worth in the slightest, and neither do yours. It's our character, our integrity, and what we do within this world that counts – not what we own.
What anchors are weighing me down in life?
Debt? Roomfuls of unneeded stuff? Bad relationships? A soul-sucking job? We all have things in our lives that stand between us and feeling completely free. The minimalist approach to life isn't just about minimizing belongings – it's also about minimizing the anchors in our lives so we can spend more of our time and energy on the things we care about most. If you haven't yet watched Sarah Knight's 12-minute TEDx talk on The Magic of Not Giving a F***, I highly recommend it.
What do I want to be spending my money on?
A major lightbulb moment occurred when I realized that the things I care about most – creativity, relationships, and experiences – and the items on my credit card bill were in total misalignment. Why do we spend so much of our money on stuff, if stuff isn't what's most important to us? Right then and there I set an intention to spend far less of my money on stuff and much more of my money on two things: 1) opening up time and space for creativity and 2) traveling and new experiences, both alone and with the people I love. Does what you spend your money on accurately reflect your values and passions?
What might be the rewards of living a more minimalist lifestyle?
Minimalism can be scary. Well, ok, it can actually be downright frightening. What if I want that thing again? What if I need that thing someday? What if I get rid of too much stuff and forget who I am? What if my friends or family don't get it? It's scary for all of us (me included), and that's ok. We can push through the fear by remembering the vast rewards of a minimalist lifestyle: peace of mind, a feeling of freedom, and a far simpler existence. What gifts are waiting for you?
Looking for more?
If you enjoyed this post from Janelle (hey that's me!) at Ellanyze, you might also enjoy these other quick reads about simplifying your life:
Personal Inventory: Find Out What Is and Isn't Serving You
How to Spend Less Time On Your Phone: 5 Ways to Create Space
Ways to Declutter Your Life: 3 Techniques to Simplify It All