I hope you'll enjoy this spiced nuts recipe that my family has been making for years. It's become one of my most favorite parts of the holiday season!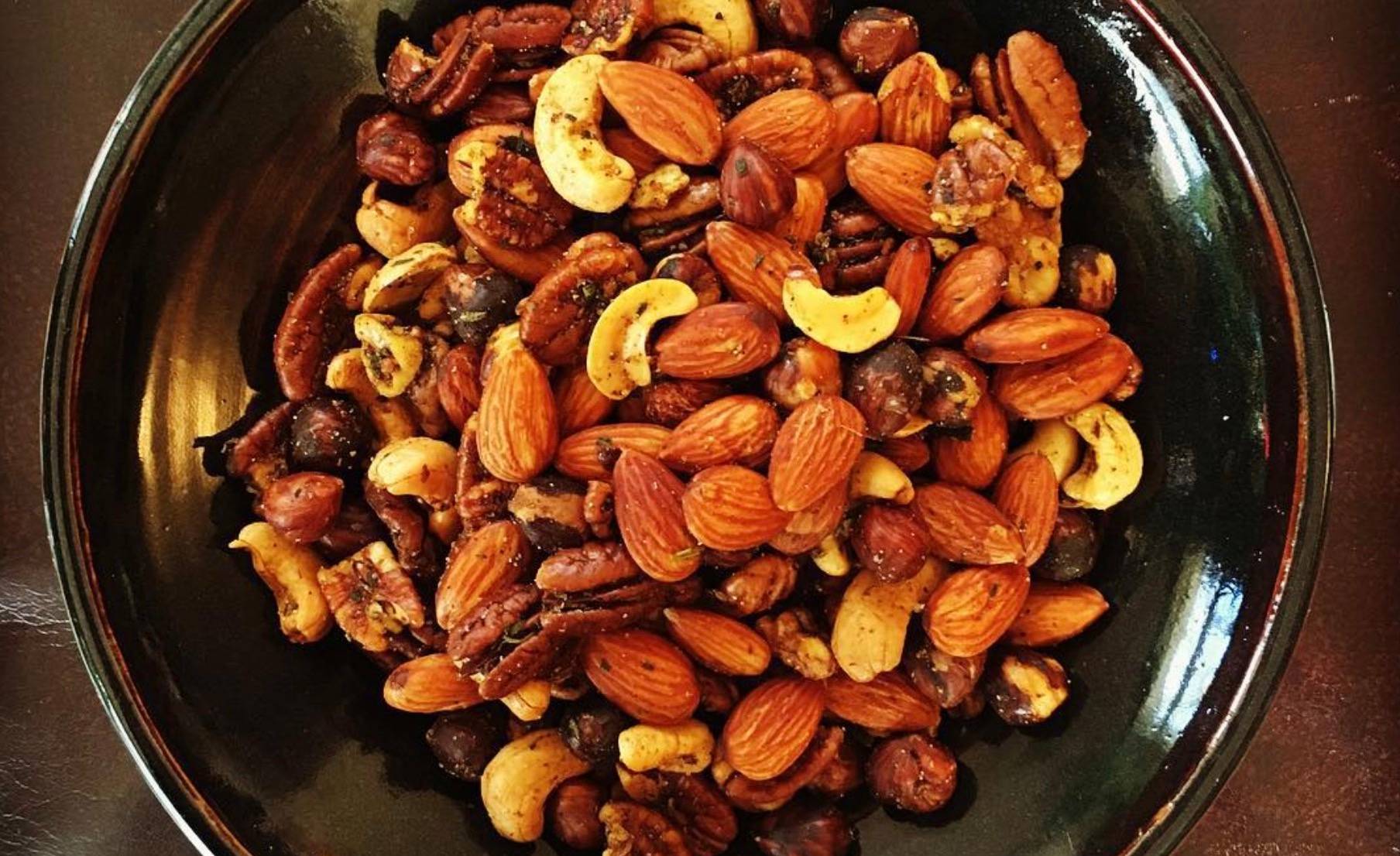 During the month of December and particularly at the holidays, sweets seem to be everywhere we look, don't they?
And – hey – what's not to love about that?! 😛
But amidst the giant sugar fest that is the holiday season, a savory treat can be a welcome change.
This spiced nuts recipe has been made in my family during the holidays for many years, and now I give it to you. Make them for yourself or triple the recipe and give them as gifts. When put in a glass mason jar with a ribbon on top, they look positively picture perfect.
Enjoy!
Holiday Spiced Nuts Recipe
3 c. whole nuts of your choice (I like to use pecans, walnuts, cashews, and almonds)
2 T. olive oil
2 T. chopped fresh rosemary
1 tsp. fresh thyme
1 tsp. cumin
1/4 tsp. paprika
1/2 tsp. kosher salt
1/2 tsp. freshly ground black pepper
Preheat oven to 300° F. Place all the nuts in a medium heatproof bowl.
Pour the olive oil into a small saucepan over medium-low heat until warm. Don't let it get too hot or the oil might burn. Add the rosemary and thyme and stir until aromatic, about 1 minute. Remove the pan from heat and stir in the cumin and paprika. Pour the oil over the nuts and stir to coat evenly. Sprinkle with salt and black pepper. Stir again. Transfer to a baking tray or pan. Bake for about 20 minutes, stirring after the first 10 minutes. Let cool. Store in an airtight container for up to two weeks.
Happy Holidays!
*Recipe modified from this original vesion