There are lots of times when NOT spending the money is the smarter move – but not always. How can you tell when to spend big and when to save? This one simple question may serve you well.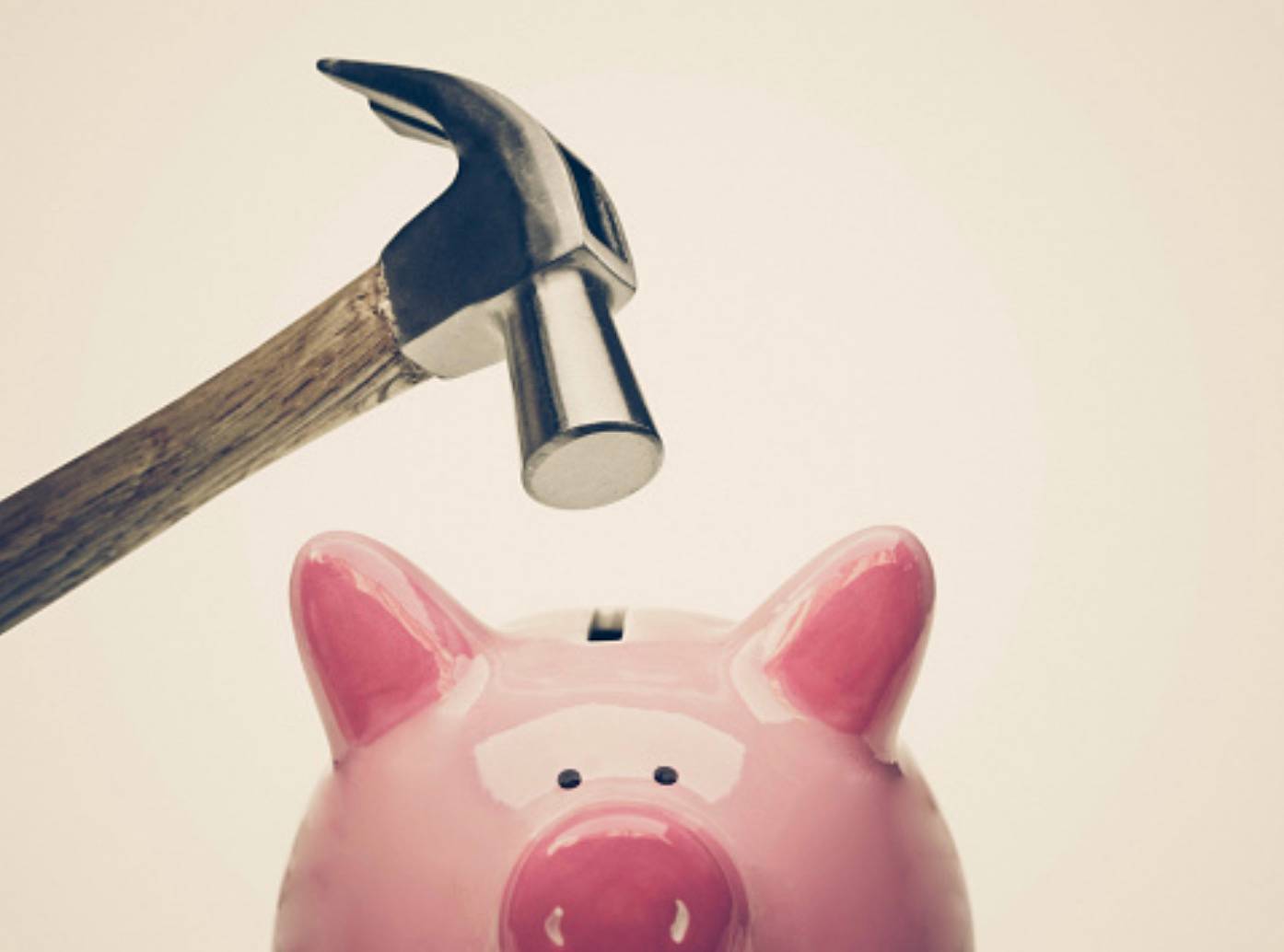 Today's post, about when to "spend big," may come as a surprise coming from the same author (yours truly) who previously penned a post many of you read and enjoyed, My Adventures in Minimalism: 5 Questions to Change Your Life.
But I think you'll find if you continue reading that the aforementioned post and today's are not clashing in dissonance but rather singing in perfect harmony 🎵
Continue on to see what I mean…
Why We Spend
How and when do we decide to "spend big"? (I put that in quotation marks because big spending means something different to each of us). There are the obvious things that make sense by our cultural and societal standards such as purchasing a home or putting our kids through college. But what about the more gray areas that come down to personal preference? For many of us (me included), these decisions are largely made emotionally.
And today, I'd like to propose a different, more intentional path forward.
A Purchase Leads to Self Inquiry
This past week, I made what was quite a large purchase for me, and it got me thinking:
What were the things this year that I "spent big" on?
Do I still feel good about those purchases today?
I suppose I wanted to "check-in" with myself about how I've been using my resources and if it feels in alignment with my priorities in life.
So the other day, I sat down and jotted down the top five things I spent money on this year.
They are (in no particular order):
Vacation trips with family and/or friends
My new puppy Hudson and all related costs
Home recording equipment
An art piece for my "blue room"
An electric bike
Although it pleased me to realize that I had zero regrets about any of the above purchases, this wasn't enough.
I wanted to come up with crystal clear criteria to serve as my compass moving forward when deciding whether or not to invest in something.
Somehow I had a feeling that these criteria would be found among what my top five items had in common, and that answer came to me quite easily:
They all, in one way or another, have added an enormous amount of lasting JOY and MEANING to my life:
My trips included Disney World (for the first time!) with my sister and nephew, NYC for a longtime friend's 40th birthday, and a solo trip to Lake Michigan. All of these experiences were deeply meaningful to me and I think back on them often and smile with gratitude.
My pup Hudson has changed my life for the better in literally more ways than I can count (future blog post coming – of course).
My recording equipment means I get to spend this entire fall planning, practicing, and working towards finishing an album of all my original songs for voice and guitar, all from the comfort of my own home.
My first piece of original artwork hangs in a place in my home where I get to enjoy it every single day.
My electric bike means that because I live with on-and-off chronic ankle pain, I can now ride a bike again.
And so there was my compass of a question:
Will this purchase add significant joy and meaning to my life now and in the future? If the answer is yes (and the means are available), then spend away and don't look back!
What did you "spend big" on this year, and how has it added joy and meaning to your life? If you feel inclined, please share with us in the comments below. Also, because I realize I have many readers who are financial/wealth advisors, we welcome your thoughts as well 🙂