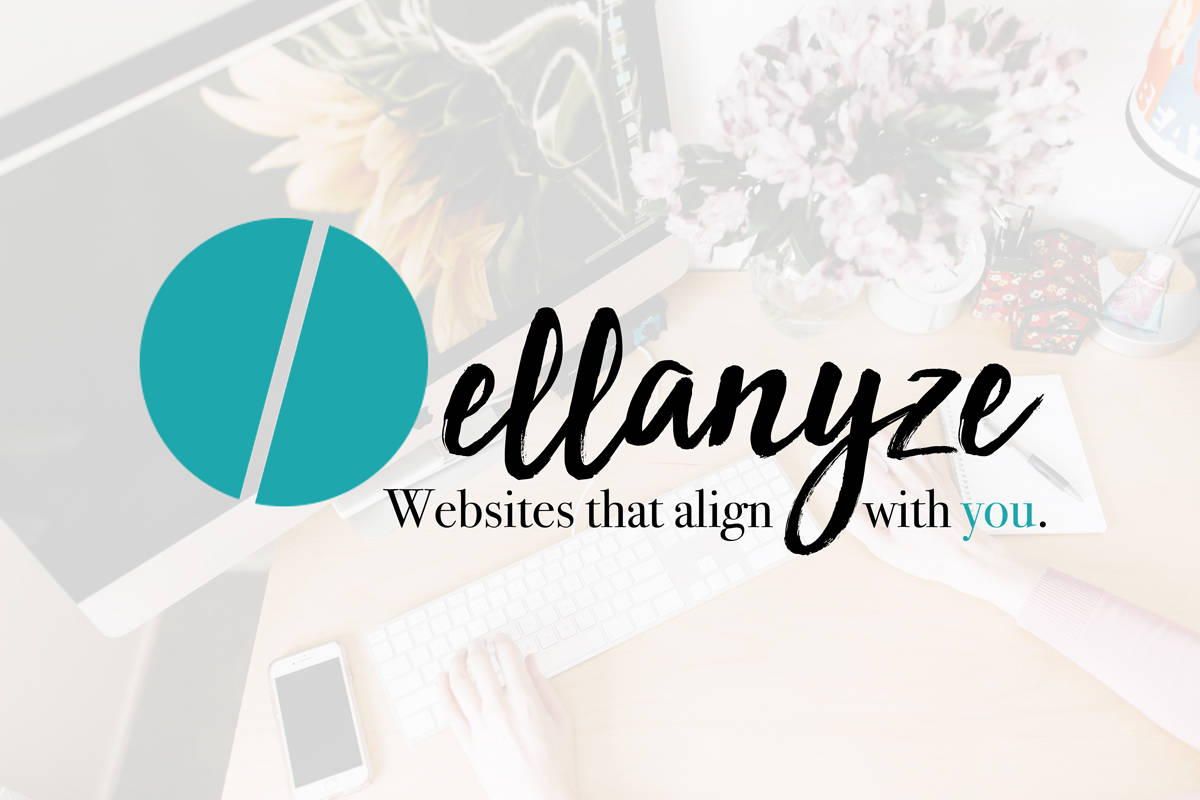 In celebration of the rebrand of my business in creating Ellanyze, I present to you a list of FAQ to explain all the ins and outs of why and how my new brand came to be. I hope you enjoy it. I'd love to hear your thoughts in the comments below.
Why a rebrand?
I came up with my former business name, Continuum Web Design, eight years ago when I was just starting my business. To be perfectly honest, I hadn't a clue what I was doing. I knew I had to pick a name, and Continuum sounded pretty good, so I went with it. As my journey into web design, marketing, and messaging advanced over the years, I began to desire for myself that which I give to my clients – a website and a brand that's a true reflection of oneself. It was this desire that began my inward journey towards the eventual creation of Ellanyze and everything you see here.
Where did the name come from?
After talking at length with branding expert Dave Murray at Mayniax Branding, I became convinced that the best business names of all are made up words (either made up or totally new to us as a culture). It might sound crazy but think about it: Google? Microsoft? Coca-cola? Lego? Part of the reason these brands are so recognizable is that they're completely differentiated from any other words we know. I wanted that for myself – my own word. Ellanyze is a portmanteau of the words Ella (meaning "she"), and Synchronize. Ellanyze represents both the strong feminine spirit that I bring to my work and designs, as well the synchronization that happens in my work: I see a person for who they are, and I create a design that's a harmonious reflection of that.
What does the word Ellanyze mean?
To ellanyze something is to align it with yourself. Ellanyze your business. Ellanyze your website. Ellanyze everything in your life. That's what I say 🙂
What will be different?
There is so much of me, Janelle, in Ellanyze and in my brand. This was not previously the case. My hope with Ellanyze is that by coming to know my brand, people will be coming to know me as well. When my clients decide to embark on an exciting website transformation with Ellanyze, they're embarking on that adventure with me, Janelle, the person. And so, in Ellanyze, everything is going to come straight from the heart.
What will be the same?
I am utterly committed to providing for each one of my clients a website that's in alignment with their business, their values, and themselves. That has always been true, and it will never change.
Who do you serve?
I serve entrepreneurs leaning towards the creative realm who are tired of trying to do their website themselves and are ready to partner with someone to create something that amplifies the essence of them and speaks directly to the people they're trying so hard to reach and who they know they can help (whew!). Is this you? Let's chat.
Does this mean I should start calling you Ella?
Well, I did encounter the nickname "Janella" in childhood … but let's not carried away.
I'm into this. How can I join the Ellanyze community?
There's a lot more to come, but for now, a great way is to sign up here for Short & Sweet: Smart Tips and Inspiration. It's Ellanyze style wisdom delivered straight to your inbox every week.