The best Chrome extensions in 2021 will save you money, time, and energy. It doesn't get any better than that.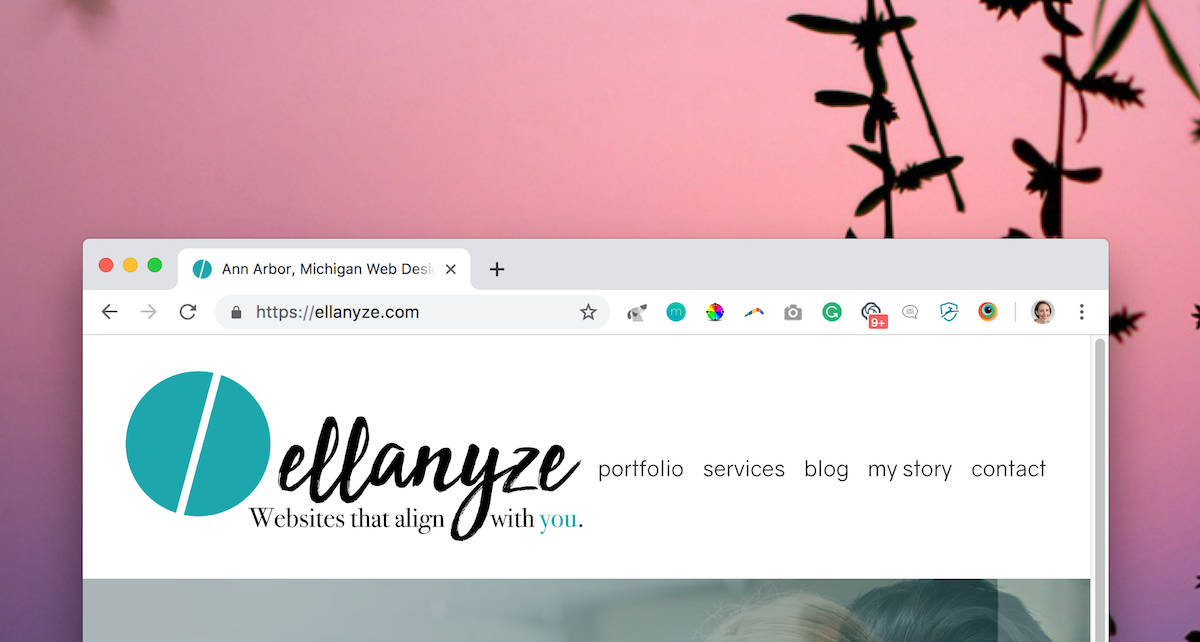 What in the heck is a Chrome extension?
From the Chrome Developer website: "They are small software programs that customize the browsing experience. They enable users to tailor Chrome functionality and behavior to individual needs and preferences."
Cool, huh? Chrome extensions just make life easier.
Here are the best Chrome extensions in 2021.
Not a Chrome user? That's ok! Many if not all of the extensions listed below may be available on the Firefox browser as well. My hope is that learning about the extensions below will inspire you to seek out your own extensions to meet your specific needs as well. Enjoy!
1) Full Page Screen Capture
Many of us know how to take screenshots on our computers. What makes this Chrome extension unique is that it actually captures the entire length of a webpage – not just what's visible at any given time. Even if a page requires a lot of scrolling, this extension takes a screenshot of the page, top to bottom. For more info on easily taking various types of screenshots on your computer, check out these tutorials for Macs or PCs.
Get the Full Page Screen Capture Chrome Extension.
2) Cently
You're going to love this one. When you are making a purchase on virtually any website on the Internet, Cently will automatically let you know if its found coupon codes may work for your purchase. This (free) Chrome extension has saved me some serious money over the years. Highly recommended!
Get the Cently Chrome Extension.
3) Dashlane
There are a lot of password managers out there, and Dashlane is the one I love. Whichever computer I'm on, if I have the Dashlane extension installed, I have immediate access to the hundreds of passwords I've saved to my Dashlane account. I honestly can't imagine life without it (paid Dashlane account required).
Get the Dashlane Chrome Extension
4) Loom
Loom allows you to record quick videos straight from your web browser, either of just that window or of your entire screen. Whether it's documenting an issue or creating a mini-tutorial, I use Loom on almost a daily basis.
5) Grammarly
Most browsers these days have spell check, and Grammarly takes it to the next level. In addition to underlining in red the words that are spelled wrong, Grammarly also underlines phrases in which the Grammar could be improved. And if that weren't helpful enough, if you then hover over the word or phrase, it suggests how to correct it. You simply click on the suggestion, and it replaces your words. I'll tell you a secret: I use Grammarly all the time (multiple times since beginning this blog post!) If you're someone who does a lot of writing throughout your day, this is a big time saver.
Get the Grammarly Chrome Extension
In Closing
All right. Go henceforth and begin extension-ing! Once you find the ones that truly align with your work and lifestyle, then you will know the beauty of Chrome extensions in 2021.
Wondering how to get started? Head on over to the Chrome Web Store to get started.
Find one you really love? Please let me know in the comments below!
Looking for more fun tech tips that make life easier?
Check out the following from the Ellanyze blog:
10 Things You Didn't Know Your Mac Could Do
The Hidden Treasures of Gmail