The benefits of using WordPress are vast and plenty. Read on to learn five great reasons to make WordPress your website building platform of choice.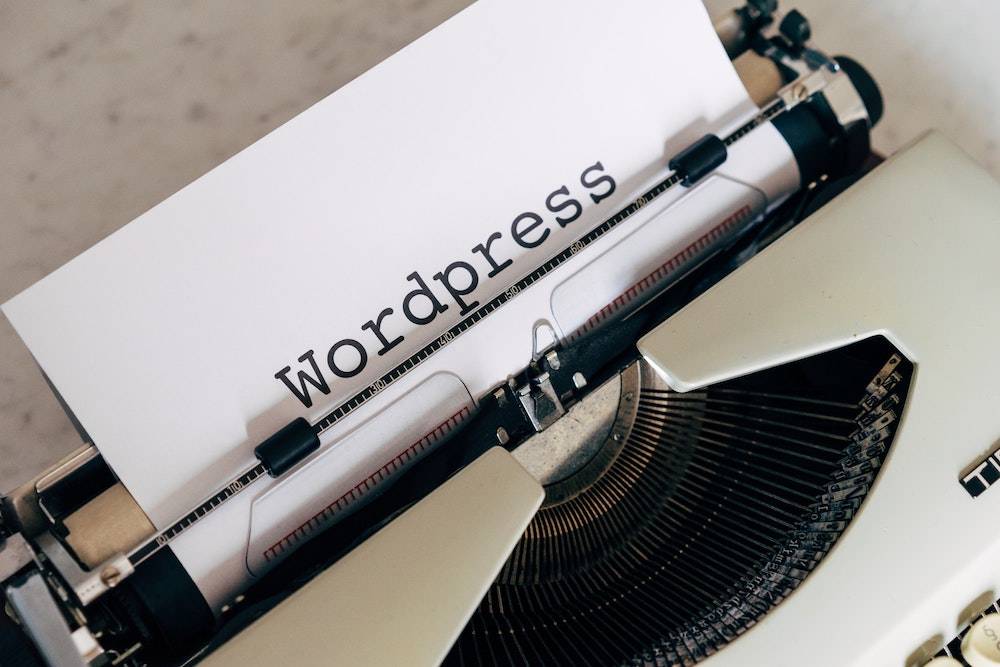 When I was first getting my feet wet in the web design world, not surprisingly, one of the first questions I had to ask myself was:
Which website builder should I specialize in?
I had heard of Drupal, Joomla, Squarespace, Wix, Weebly, and of course, WordPress.
I ended up choosing WordPress primarily because I found it the most robust and easy to use. But now, 11 years later, there are many more reasons why I'm so glad I choose this website-building platform over all others.
The benefits of WordPress range from the practical to the fantastical.
Read on to learn why WordPress makes an excellent website platform for businesses of all kinds.

WordPress can grow with your business.
WordPress is open-source, meaning that its source code is freely available to anyone in the world to build additional software/functionality for (called WordPress "plugins"). This is a huge benefit because whatever you dream up for your business in the future, with WordPress there will almost certainly be a way to make it happen. Whether you need to add a shopping cart with products, sell a monthly or yearly subscription, create a full-blown membership site, or something else – on WordPress you'll have multiple plugin options and will be able to choose the one that best fits your unique needs.
---

Search engines love websites on WordPress.
There are countless reasons why WordPress websites benefit in the arena of SEO. On a WordPress site, you'll have the ability to customize your URL links, set custom SEO titles and meta descriptions for all of your pages and blog posts, optimize your posts and pages for a specific search phrase, and a whole lot more.
---

WordPress is used by 64 million websites (and counting…)
Whoa! Ok, so WordPress is popular. But what does this mean for YOU? Well, there is strength in numbers. I've been building websites with WordPress professionally for over 11 years, and even I still run into questions once in a while. I love that because of WordPress's enormous popularity, a simple Google search always yields the discovery of dozens of others who've already run into (and resolved) the exact same question as me.
---

The WordPress world is a community of creatives.
Whether you're a blogger, business owner, designer, or developer – there is a place for you here. There are WordPress Meetup groups (find yours!) all over the world where people who use WordPress in one form or another gather to learn and offer one another support. There are also WordCamps (one to three day WordPress conferences jam-packed with incredible speakers and events) held all over the world. I helped organize one in my hometown of Ann Arbor, MI three different years, and can't tell you how many wonderful people I met.
---

WordPress puts you in the driver's seat.
You deserve to be in control of your website, not having to email someone every time you need to make an edit. I love creating websites for my clients that give them the power to add or edit any of their content whenever they want to. What do you want your website to be? How will it need to change or grow in the future? When you're on WordPress, you're in the driver's seat, so you can make the best choices for you!
Thinking it's time for you to move your website to WordPress? Or already have a WordPress website and wondering how you can make the very most of it? I hope you'll reach out for a complimentary chat. I'd love to help!
---
Looking for more WordPress fun?
Not surprisingly, I've written some other blogs about WordPress too. Read on to learn more about the benefits of WordPress:
Cool WordPress Plugins in 2021: Fun and Free!
Best Plugins for WordPress: 10 All-Time Favorites