These three women artists have tremendous creativity, passion, and drive that is sure to inspire you!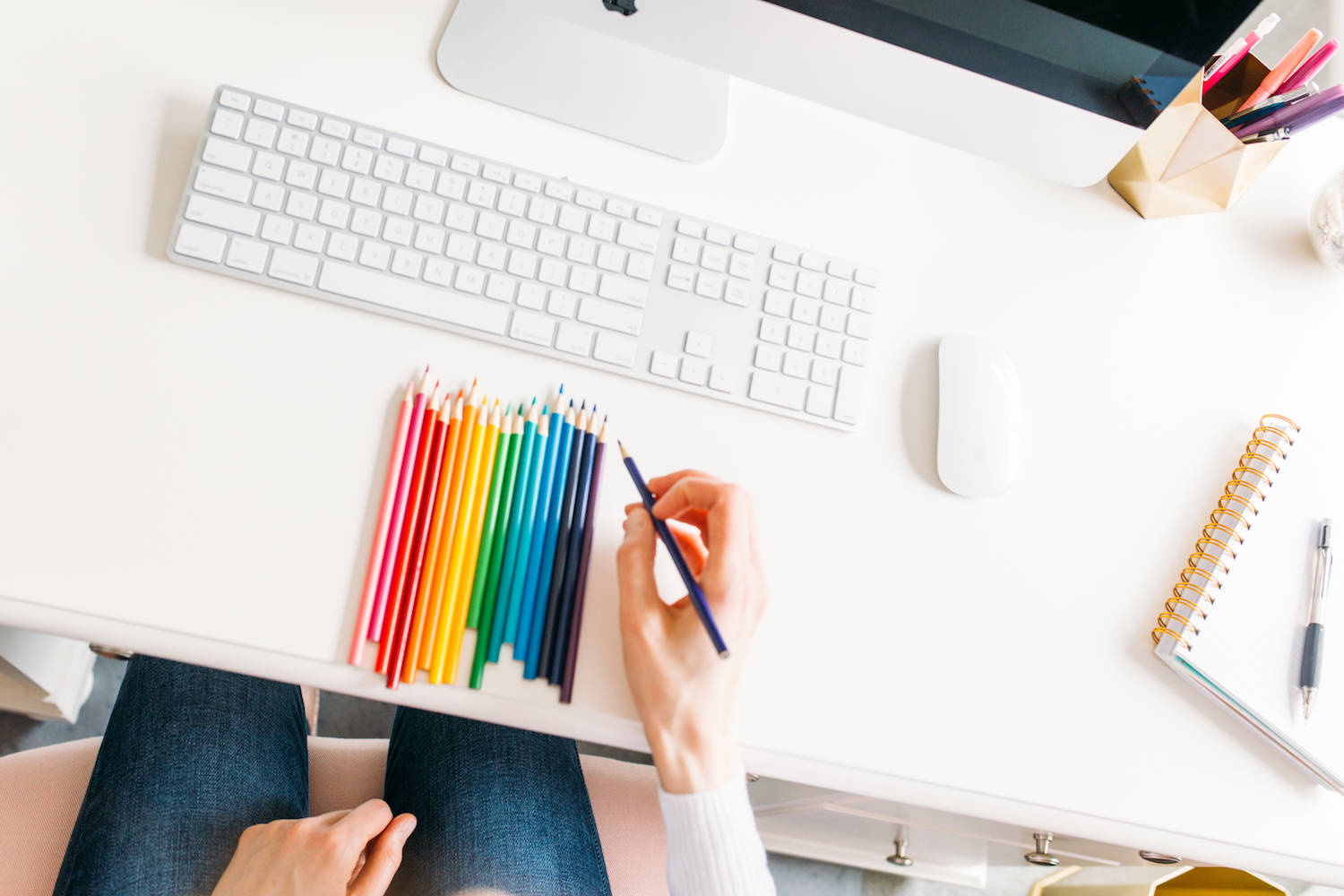 SO very many of my clients sincerely amaze me – you know this because I've mentioned it many times before 🙂
But for this week's post, I want to feature these three badass women in particular. Their creativity, passion, and relentless drive never ceases to inspire me and I know they'll have the same effect on you!
Get ready for sparks, excitement, and inspiration coming your way…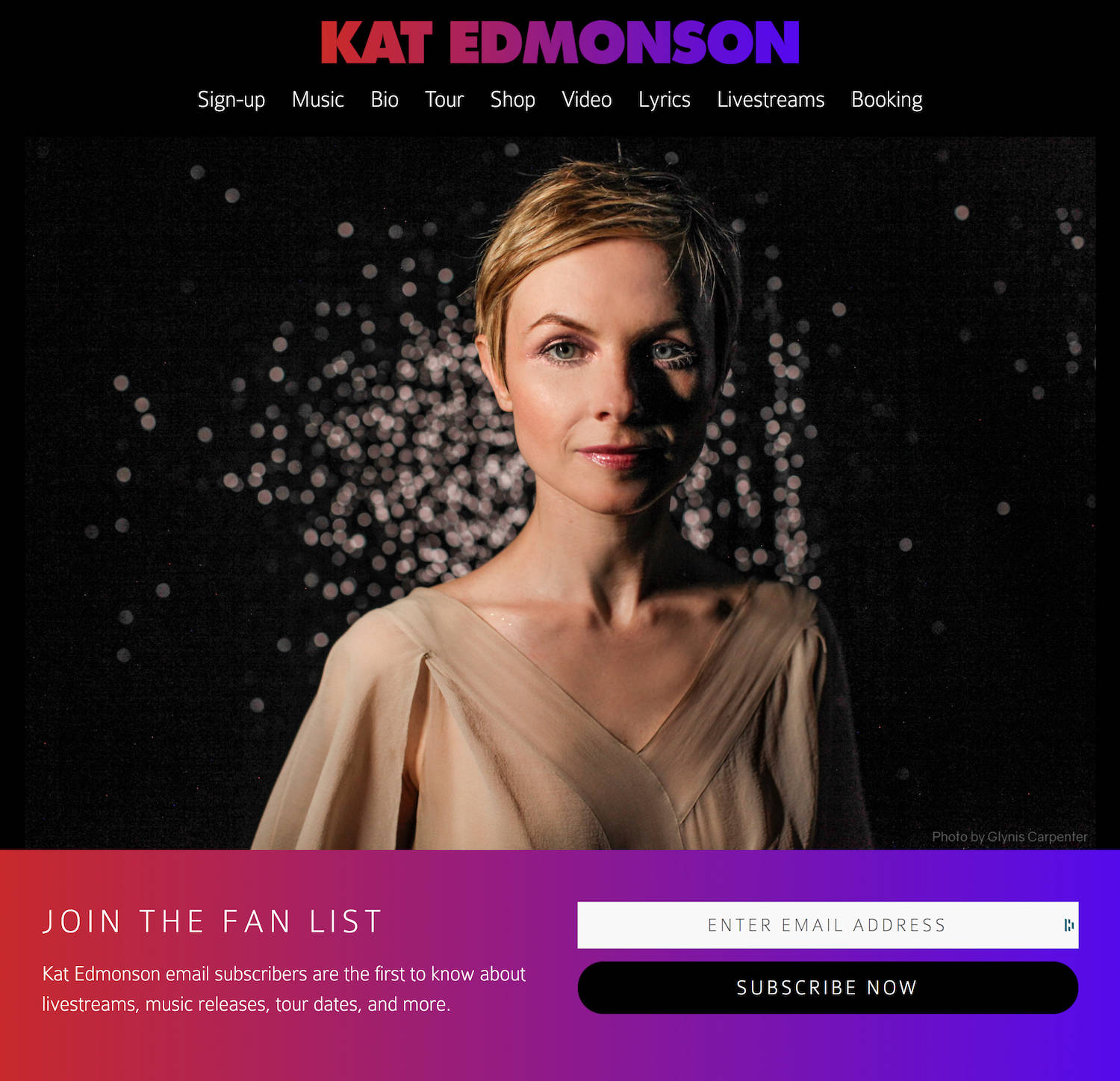 KAT EDMONSON – Jazz Songwriter & Singer
Kat Edmonson is an award-winning songwriter and singer whose unusually charming and seamless blend of old and new has garnered attention on Austin City Limits, Tiny Desk Concerts, A Prairie Home Companion, and The Late Show with David Letterman. The New York Times describes her arrangements of classic songs as "fresh as a spring bouquet" while NPR says, "Hearing Edmonson makes it virtually impossible to do anything but stop and listen."
Features on Kat's website that we LOVE:
Black backgrounds combined with a gorgeously colorful gradient that, believe it or not, we stumbled on purely by accident during one of our Zoom sessions!
The LYRICS page allows visitors to easily browse her original song lyrics either by album or alphabetically, sure to delight Kat's fans.
The MUSIC page lets visitors view each one of Kat's recordings, preview tracks, purchase in the shop, and choose from all possible ways to stream the songs.
Visit Kat Edmonson's new website
PIANO & VOICE WITH BRENDA – Online Membership
Brenda Earle Stokes has created an all-inclusive online membership for singers, pianists, and music educators to gain confidence and become more versatile, and she's calling it The Versatile Musician. Brenda is a force to be reckoned with, apparent by her already recorded 300+ videos and over 500 pages of printable accompanying materials! One thing is for sure: this membership packs a punch.
Features on Brenda's website that we LOVE:
The youthful and FUN new brand and logo we designed for Piano & Voice With Brenda with a corresponding logo for The Versatile Musician membership.
Brenda's BLOG allows her members to browse any number of her 150+ blog posts either chronologically or via her twelve post categories.
The Versatile Musician membership page includes everything you'd possibly want on a landing page: the who, the what, the where, the why, the how – and everything in between! The member testimonials, stats, includes, and outcomes on this page make this membership impossible to resist.
Visit Piano & Voice With Brenda's new website
KATE MCGARRY – Jazz Vocal Artist
With 7 critically acclaimed CDs and 3 Grammy nominations (2009, 2019, 2021) Kate McGarry has become recognized as a jazz artist who brings authenticity and vitality to every song regardless of genre. The Wall St. Journal calls her music "Austere and elegant" and New York Times pronounced her singing, "astute and sensitive."
Features on Kate's website that we LOVE:
The dark and mysterious vibe of the new website perfectly accompanies the release of her new album (just out 9/3/21!) What to Wear In The Dark.
Kate's TEACHING page describes in great detail her philosophy and approach to working with her vocal students as well as her teaching technique, Somatic Voicework™The LoVetri Method.
The PRESS page includes an impressive list of quotes from well-known sources, and the accompanying logos for each give this page a polished finish.