These 10 creative ideas for things to do on Thanksgiving Day are sure to give your family something NEW to do this year. Which one will you try?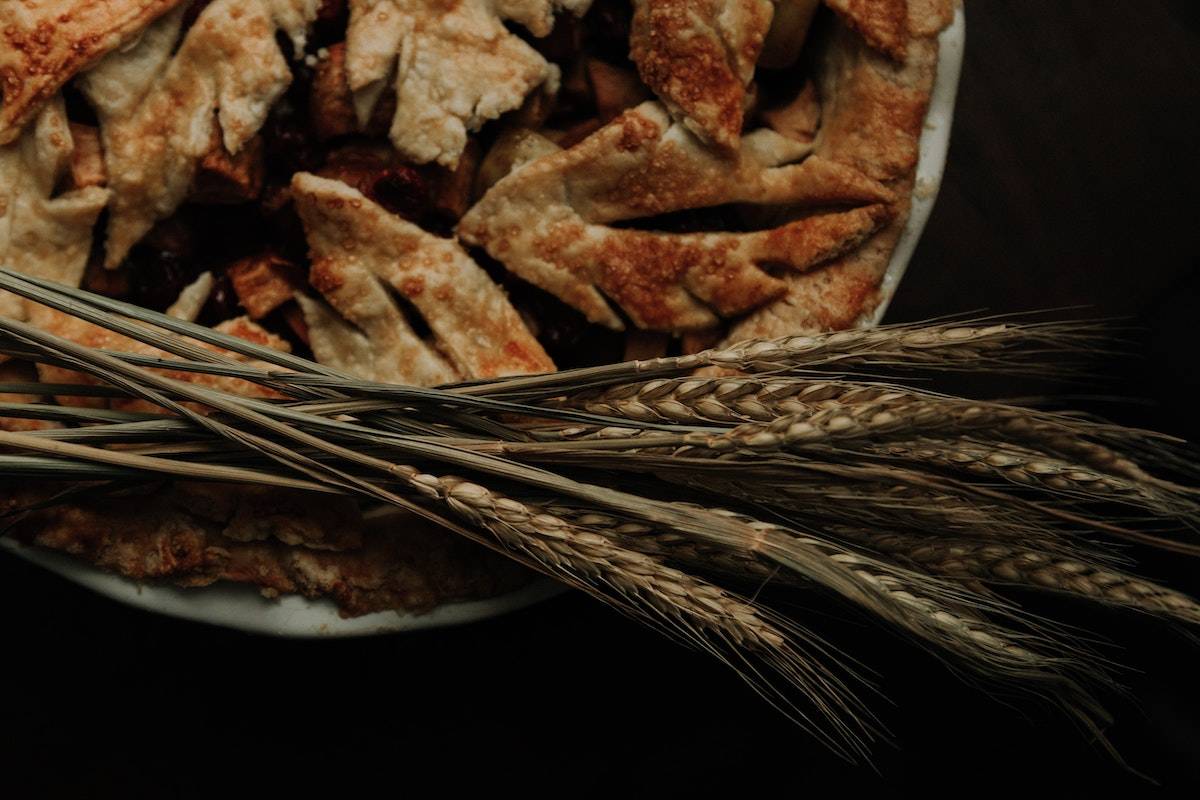 What do you love to do with your family on Thanksgiving day?
Give thanks? Play flag football? Watch the parade?
If you're looking for some fresh family traditions and activities to try in 2021, this post is for you.
These 10 creative ideas for things to do on Thanksgiving day will give you something new to try.
Whether you're looking to get moving, get creative, or get reflective, there's sure to be something on this list to pique your interest. Enjoy!
DIY Tablecloth
For a new way of expressing gratitude on Thanksgiving Day, try using large brown packing paper as your tablecloth and sprinkling the table with crayons. From toddlers to adults, everyone will enjoy writing down what they're thankful for right on the tablecloth. And remember to tell people that pictures are HIGHLY encouraged 😉
Before the Meal, Make it a Tailgate
The only thing better than sitting down for a hot and love-filled meal is coming in from the cold to sit down for a hot and love-filled meal. If like a lot of families, yours likes to hang out with appetizers and drinks for the several hours before the meal, take it to the backyard and make it a tailgate – complete with outdoor games, beverages, and jams.
Flip Through Old Photo Albums
It's easy for years to go by without pulling those old family photo albums out – and Thanksgiving is a perfect time. Before guests arrive, pull out those albums and scatter them on the coffee table. People are sure to enjoy them!
Take a Hike
Going for a walk outdoors after the big meal – a constitutional, if you will- will help everyone's food to digest and also just feel good! Is there somewhere in your neighborhood or general area that is particularly fun to explore?
Invite a Newcomer or Two
Does anyone in your circle of family and friends know someone who is away from their family, from a country that doesn't celebrate Thanksgiving, or who could just use a warm invitation? Inviting a few outsiders to join is a wonderful way to spread the love and is a tradition that can be started at any time.
Give Your Menu Some Flair
While there's nothing wrong with the classic Thanksgiving menu that we all love, trying something new once in a while can also be exciting. Planning a menu in a Southern, All Vegetarian, Grill Lovers, Vintage, or Rustic style will spice up the dishes you love. I enjoyed this list of menu theme ideas.
Playin' a New Game
If you're feeling creative this year, you could plan a Thanksgiving Day scavenger hunt around the house, plan a game of trivia, play Thanksgiving-themed charades, or something else (here's a long list of ideas). And if you're NOT feeling creative and have some dice kicking around, there are lots of awesome dice games to play.
Gratitude Jar
To give thanks with a twist, put out a big mason jar before the meal accompanied by small scraps of paper and pencils. Ask guests to write down something they're thankful for and put it in the jar. Then someone can read these aloud during dinner.
Make an Old Family Recipe
Do you have recipe books from your grandparents or great-grandparents? A fun yearly tradition is to make one "throwback" recipe from your relative's old recipe books. It's a wonderful way to connect with our loved ones who've passed on and keep their spirit alive.
Family Stories
You know those old family stories that no matter how many times you've heard them still make you laugh? After dinner, go around the room and have each person share one of their favorites. Family stories have to be told and remembered to get passed on and this is the perfect way to do that.
In Closing
Thanksgiving will always be great as long as there's family and homecooked food around – but incorporating new traditions into your routine year after year can make it even better. Which of the above will you try this year?