Just imagine what these 12 highly-known individuals would have missed out on if they'd given up after they failed. Instead, they persevered and found their way to success.
How have you failed in life? Did it make you want to give up?
If so, then congratulations. You're human.
When we read about the lives of successful people, more often than not we hear about the wins: their accomplishments, accolades, and successes.
But in reality, chances are that for nearly ALL of them, before they succeeded, they fell flat on their face (and probably more than once).
Can you imagine what the people below would have missed out on – the vast experiences and influence – if they'd given up when it felt like the easiest thing in the world to do?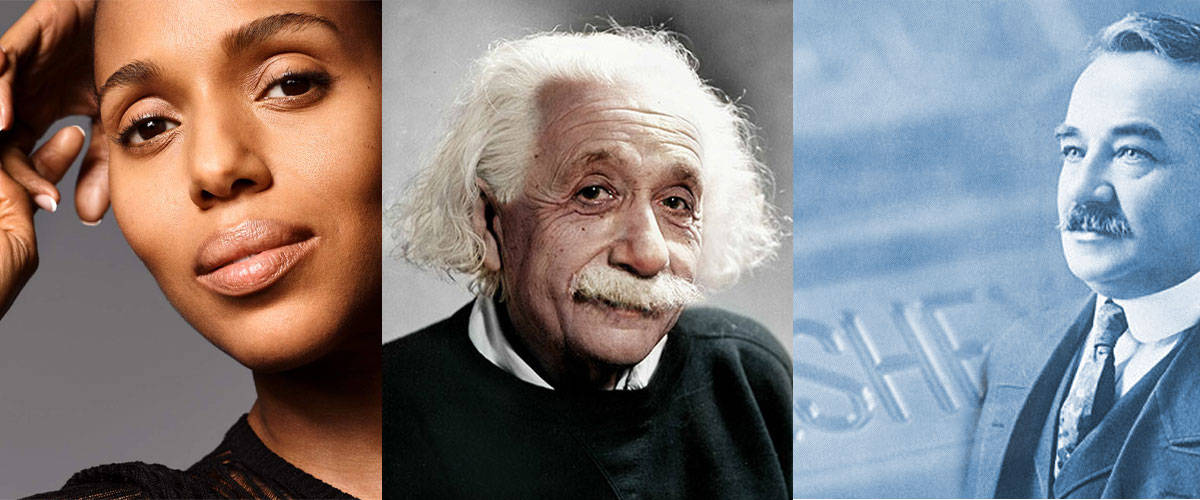 Kerry Washington was fired from two other shows before she was cast on Scandal. In 2018, Forbes named her the eighth highest-paid television actress.
Albert Einstein had severe speech problems as a child and could not speak fluently until the age of nine. He was later awarded the Nobel Prize for Physics in 1921 and 1922 (apparently the following year, no one else came close!).
Milton Hershey started three companies that failed before he founded Hershey's with a vision that milk chocolate could be in every household in the US. You know how that story ends 🙂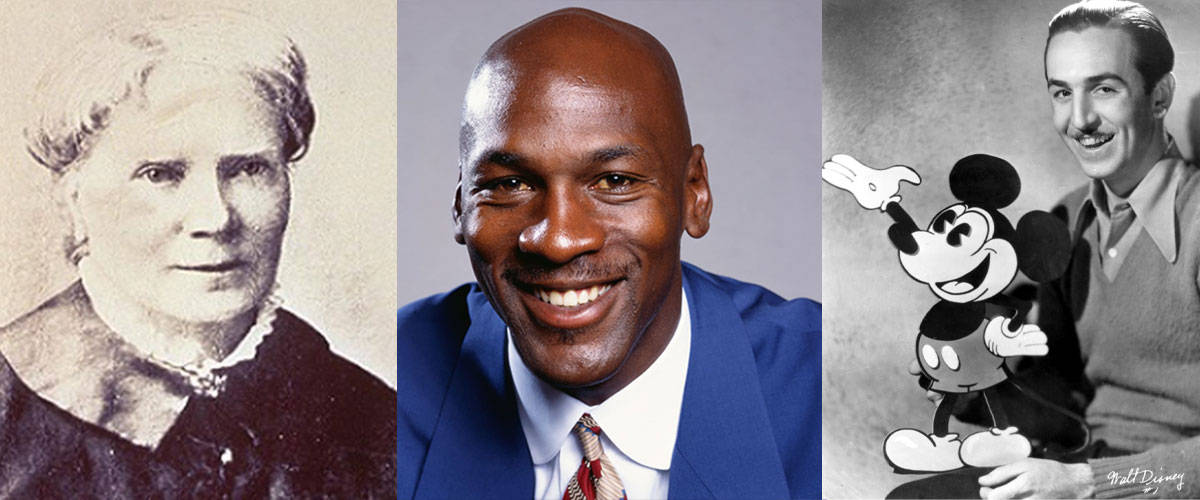 Elizabeth Blackwell was, in 1847, rejected from 29 medical schools before she was finally accepted. She became the first woman in the US to earn a medical degree.
Michael Jordan was cut from his high school varsity basketball team during his sophomore year. The NBA website now states that Jordan is "the greatest basketball player of all time."
Walt Disney's first animation studio went bankrupt before he later went on to create a world-known multinational entertainment and media conglomerate.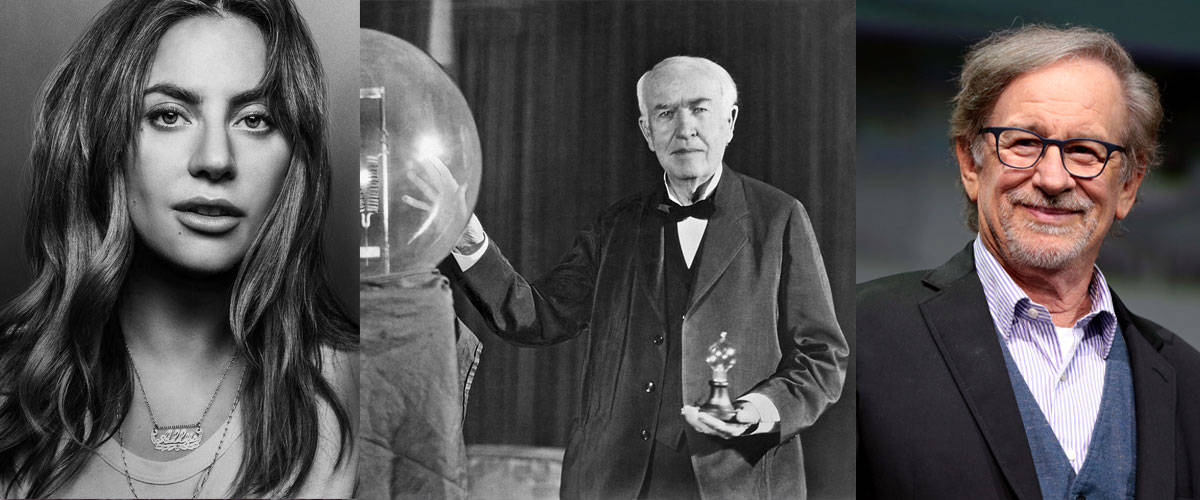 Lady Gaga was dropped from Def Jam Record's artist roster after only 3 months. To date, Gaga has won 12 Grammy awards, an Academy awards, and two Golden Globe awards.
Thomas Edison was thought to be dumb as a child and was told by teachers he'd never succeed because he had trouble focusing during class. He went on to invent the phonograph, the motion picture camera, and early versions of the electric light bulb.
Steven Spielberg was rejected BOTH of the times he applied to attend film school at the University of Southern California (USC). He is now the most commercially successful director in the world.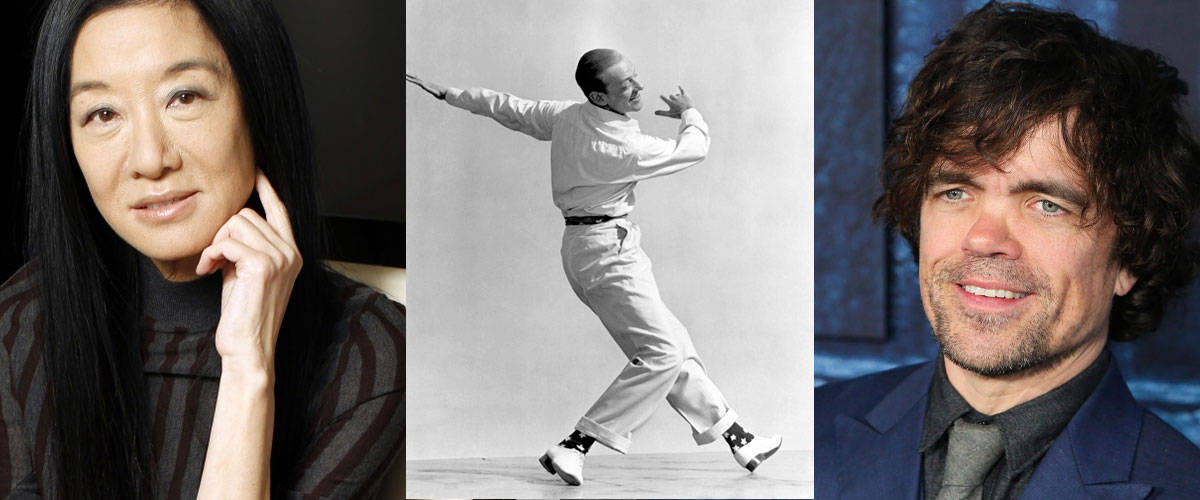 Vera Wang failed as a figure skater before deciding to pursue a new venture in wedding dress design. In 2018, Forbes named her 38th among America's wealthiest self-made women. (She continues to skate to this day).
Fred Astaire was told by an executive during his first screen test: "Can't sing. Can't act. Balding. Can dance a little." He is widely considered the greatest dancer in film history.
Peter Dinklage worked numerous odds jobs like data entry for years because he refused to take on stereotypical roles for dwarfs. He rose to fame after being cast as Tyrion Lannister in the HBO series Game of Thrones, for which he won the Primetime Emmy Award for Actor in a Supporting Role a record of four times.
In Closing…
Everyone fails 🙂
Those who ultimately succeed are those who continue on after every failure, keeping their eyes set on where they're going instead of where they've been.
So the next time you fail (which is a perfectly normal thing to do!), keep these above stories in mind before deciding to give up, won't you? The world deserves to see what you'll create when you succeed at last.